The Crider is a near-production Honda which debuted at the 2013 Auto Shanghai. The Crider will be marketed as a luxury saloon filling the void between the Civic and the Accord in China.
While the Crider was presented as a China-only model, it could potentially find its way to some Asian markets.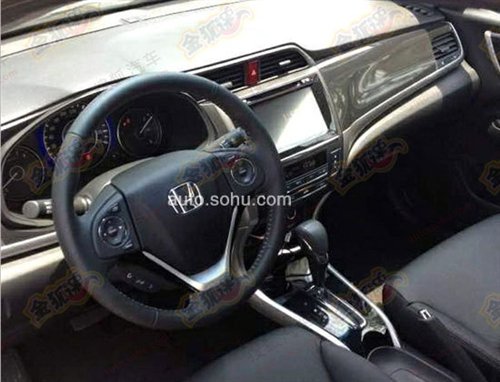 While Honda showed us a near-production example at the show, we were not allowed to open the doors. The windows of the car had dark tints to keep the innards a secret.
In this spyshot however, we can see what Honda was trying to mask. The dashboard will be dominated by the large touchscreen multimedia system, while the steering wheel resembles that of the new CR-V.
The variant photographed is the 5-speed automatic variant. Honda will alternatively offer a 5-speed manual transmission. Initially, the Crider will be offered with a single engine option. The 1.8-liter engine will produce 139bhp of power and 172Nm of torque.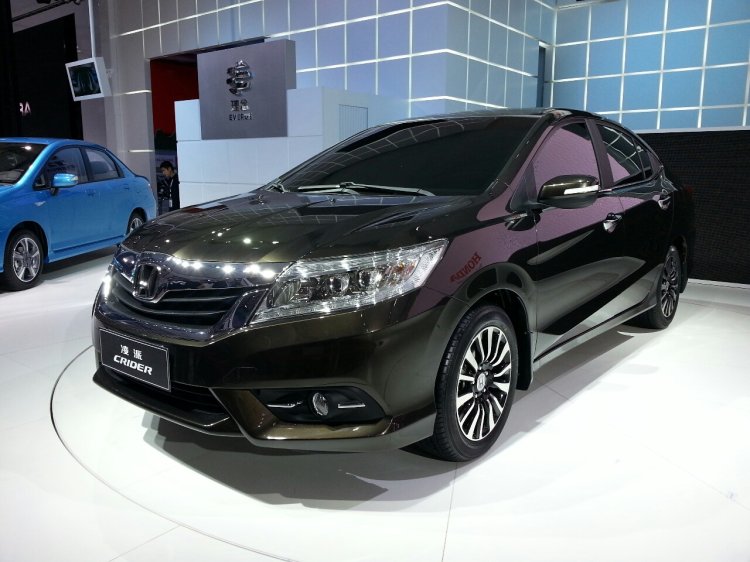 Prices for the Crider will start from 130,000 yuan (11.79 lakhs) and extend up to 170,000 yuan (15.42 lakhs).
The Crider will compete with cars like the VW Sagitar and the upcoming Hyundai Mistra.
[Image credits - Auto.Sohu.com]