Japanese car magazine Mag-X has illustrated the Honda Brio-based mini SUV that is expected to launch in India to draw battle lines over the urban SUV market that is dominated by the Ford EcoSport and the Renault Duster.
Japanese auto website Car Sensor reports that the B-Segment crossover, with a different type of styling, is "for the audience who cannot be covered by the Honda Vezel."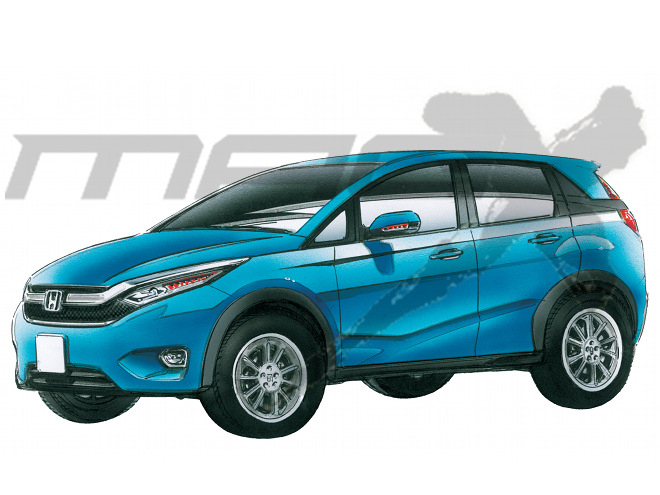 Though the Honda Vezel is a global crossover and has confirmed plans to sell in China and USA (besides Japan, where it is already sold), the vehicle maybe too expensive or small for its price, in countries like India and Thailand that are price and space conscious. Honda has developed products like the Brio, Amaze and Mobilio to deliver these needs of South East Asia, instead of representing with their global compact vehicles.
To address the SUV sub-segment, the Brio platform is under re-engineering to accommodate a crossover top-hat. Until now no details have been available, with Car Sensor suggesting that a 1-liter three-cylinder direct injection turbo will be used on the car in certain markets. To compete strongly in India, the car would need the 1.5L Earth Dreams engine to deliver about 100 PS with over 25 kpl mileage.
The magazine expects the new crossover to appear in dealerships in 2017, but don't take the report's claim seriously as Honda test and develop cars shroud in complete secrecy, and have a relatively short time to market.
[Source - CarSensor.net via Mag-X]