It's been 5 years since Honda brought the Brio to India and here is the update for 2016. It isn't all-new but a much needed refresh in time for the beginning of the country's festive season.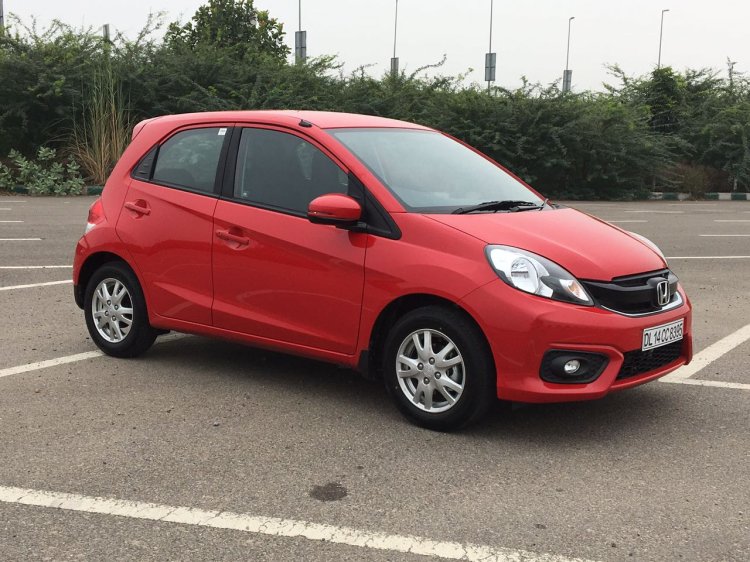 Honda says that the tail lamp design has been tweaked, which isn't apparent. The new front bumpers get the classic update that most manufacturers start out with in the first refresh - flaring up the fog lamp housing. It looks pretty neat and fits nicely with the overall design of the Brio.
However, if you have seen pictures of the Honda Brio RS version from Indonesia, you would want the RS inspired headlamps to make their way onto the standard car here. Another update includes the gloss black front grill, which shall be duly appreciated by the anti-bling car buyer.
The bigger development has occurred inside. In line with the Amaze and BR-V, Honda has dropped in the all-new dashboard with new air-con vents, a bluetooth enabled audio system, and digital A/C controls. It feels much better in build and design compared to the older car's interiors. The steering wheel comes equipped with audio and telephony controls to ease your life on the country's ever populating roads.
Honda chose not to include a CD player and has left the system with just USB and Aux support. I would however replace the factory audio speakers with something more potent because sound quality is just acceptable. The paint-job on the car was something noticeably uncharacteristic of Honda. In the engine bay, for example, the red body paint was sprayed over plastic engine parts. Customers would expect better quality of work on their new cars.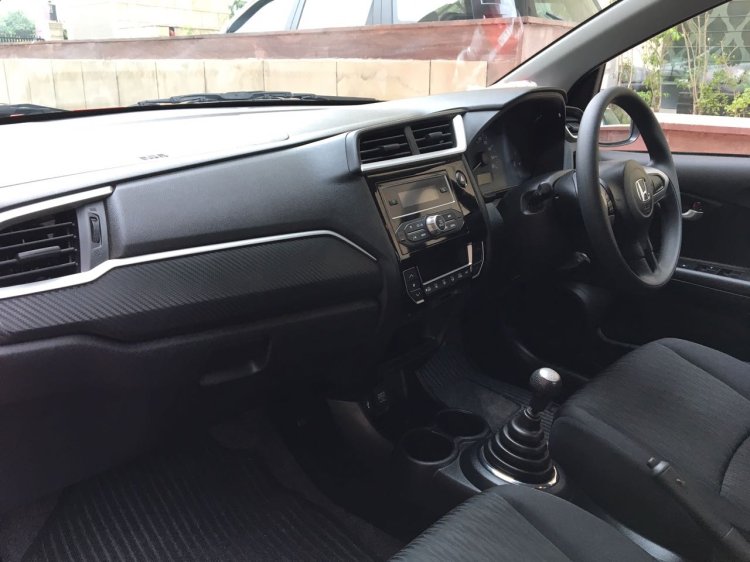 Perfect for City Drives
The little Honda remains a very good choice for city driving. The 1.2-litre petrol motor produces 88 horses, more than enough to deliver quick drives, point A to point B, with absolute stability even in three digit meetings with speed. The manual gearbox is very smooth with effortless flicks required to go through its 5 speeds.
On offer is also a 5-speed automatic gearbox because India's driving habits are steadily moving towards an automatic future as traffic increases. Expect 18.5 km/l on the manual unit and 16.5 km/l for the automatic gearbox, as certified by ARAI.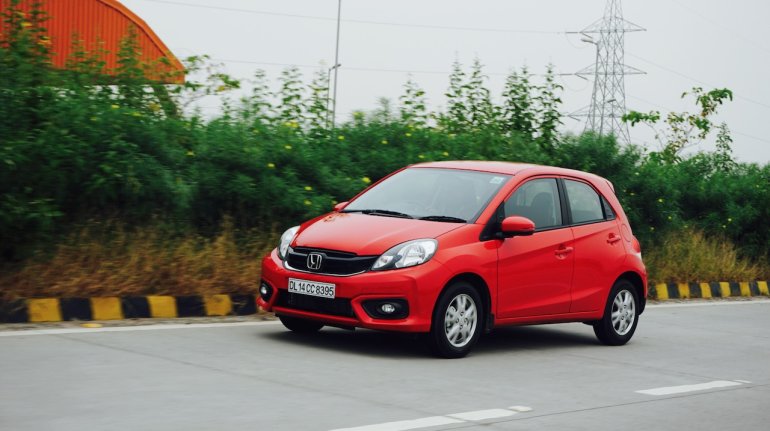 Since 2011, more than 87,000 Indian homes have welcomed a Honda Brio into their fold. However, the automotive environment in 2016 is quite different from when the Brio launched, with the Tata Tiago, Mahindra KUV100, Hyundai Grand i10 and India's favourite, the Maruti Swift, providing more value for the buck.
The Honda Brio is priced between INR 4.69 lakhs and 6.81 lakhs ex-showroom Delhi.