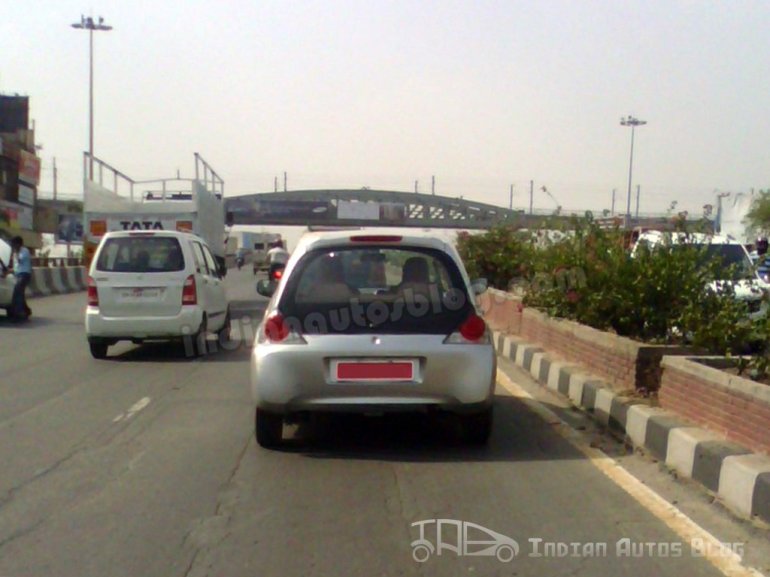 Many Honda Brio test mules wearing red test number plates are being spotted all over north India. These are indeed Honda Brio diesel test mules getting ready for a 2013 launch.
These engines are designed and engineered by Honda's headquarters in Japan and imported to India for testing. Testing of the locally made prototype is expected to begin this year.
IAB's long standing fan Rajeev Kohli spotted this test mule in Delhi on Ring Road near Rajouri Garden Flyover.
Rajeev reports that whenever the driver accelerated a bit, the car emitted a little black puff which happens only in diesel vehicles. This Brio mule is stripped off its badges and emblems.
The new variant of the Brio will be powered by a 1.2-litre i-DTEC engine. While power and torque figures can be only left to speculation for now, we are expecting at least a Chevrolet Beat rivaling 24-26 kmpl from the Brio. With a diesel engine, the Brio is sure to win many hearts in the compact hatchback segment.
The same engine is also expected to occupy the engine bay of the next generation Jazz to rival the likes of Hyundai i20 and Suzuki Swift. A slightly bigger engine will be plonked in the City to challenge the Verna for the top spot. We're still awaiting information on this mill.
Honda India will invest close to Rs 3,000 crore of fresh funds in new products and capacities. The chuck of this cash kitty will be used for setting up new manufacturing lines at Tapukara in Rajasthan where it also plans to build a components and diesel engine plant.