As we inch closer to the launch of the Honda Brio Amaze, Indian Autos Blog is receiving tonnes of images of the Amaze from excited readers.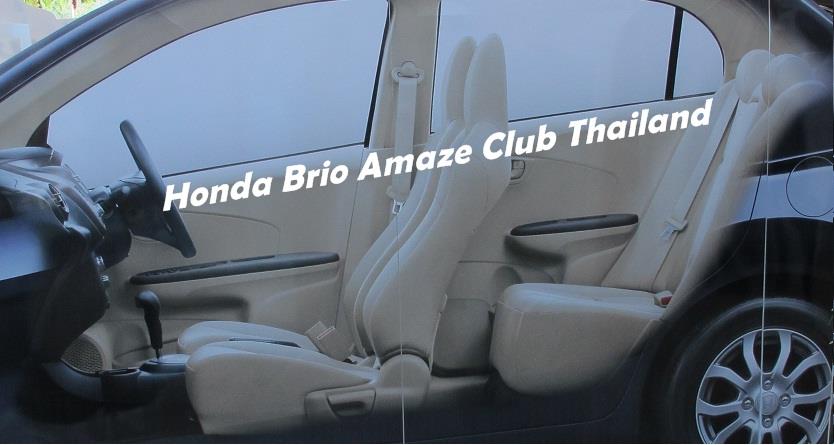 If you remember clearly, Indian Autos Blog was the first Indian automotive website that featured enhanced studio shots of the Honda Amaze. We were the first website to bring you the snippets from the Honda Amaze international media drive in Japan, and we were the first to produce a speculative drawing of the car back in April last year.
In this update, we have the first proper interior shot of the Honda Amaze thanks to our friends at the Honda Brio Amaze Club Thailand. The interior shot is of an automatic variant which is powered by the Brio's 1.2L i-VTEC petrol engine.
We don't see much difference in the interior layout of the Honda Amaze and the Brio. The same dark brown dashboard with a protruding 2 DIN music system. The seats have integrated headrest and the seatbelts cannot be adjusted for height (*cough cough* cost cutting). The rear space and rear headroom look ample for an average human body size. The front seats have a concave spine support to carve out more knee room for the rear seat occupants.
Our friends in the automotive community who have driven the Amaze tell us that it is a fantastic product by Honda. The Honda Amaze is preparing for its official launch in Thailand as we speak.
Keep coming back to IndianAutosBlog to get the complete low down on the Honda Amaze.
[Source: Honda Brio Amaze Club Thailand]