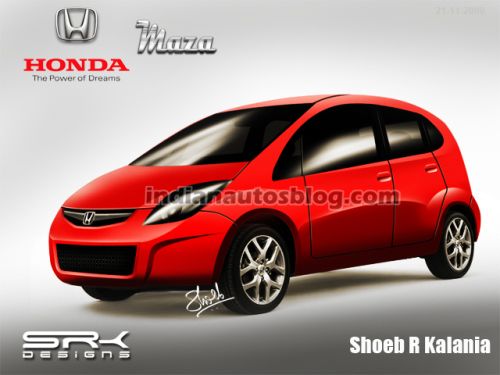 Honda's small car might not even be close to this, but a brief inspection of the competition led us to this image
Our photoshop master SRK was handed the task of compiling a drawing of Honda's upcoming small car meant for the Indian market. Codenamed 2CV, our sources tell us the the upcoming small car might use a 1.1-liter petrol engine, with no diesel in the equation. We were also informed that the engine could share commonalities with the 1.2-liter unit on Jazz. The use of Honda's cutting-edge VTEC technology was not confirmed.
Honda has not spoken about the car's specification, so the above is purely speculation.
The Honda 2CV will be is engineered to outrun the Swift and Ritz from the Suzuki stable, which command a high market share in its segment.
SRK designed the Honda 2CV after going through some of its competitors which includes Suzuki Swift, Hyundai i10, Fiat Punto, Tata Indica and Suzuki Ritz/Splash.