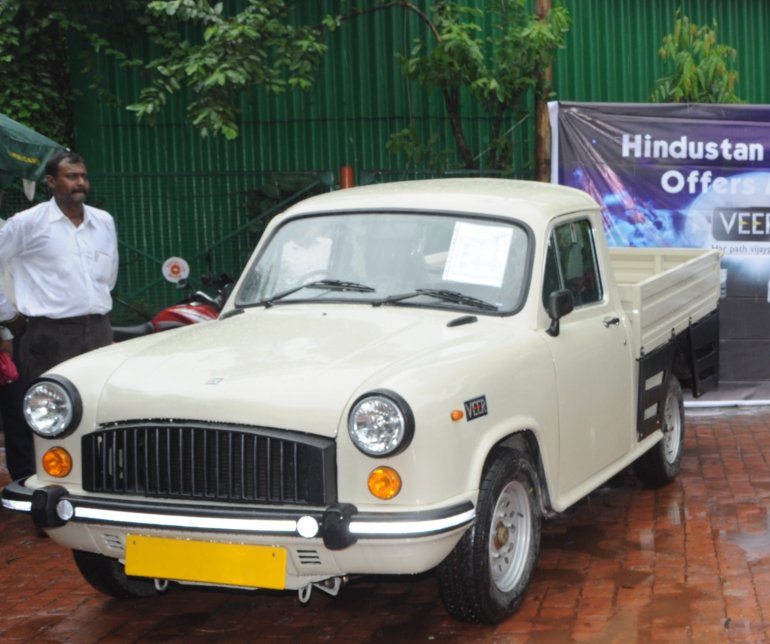 Once a status symbol and the official 'Mantriji vehicle', the HM Ambassador is slowly crawling to its grave.
This icon, despite the Indian auto market growing, is seeing sales fall steeply. With only 2,500 units sold in the year 2011, the situation has reached a point of crisis with sales currently hovering around the 400 unit mark for 2012, according to a report on BSMotoring.com.
One of the major reasons for the disappointing performance would be the lack of a BS-IV compliant engine, that does not allow it to be sold in 13 metro cities. As of now the saving grace is Kolkata's taxi circle which is said to account for almost 40% of the numbers.
West Bengal put the BS-IV norms in place in April 2011 but HM was allowed to sell the BS-III variant of the Ambassador. The deadline which ended last week has seen an extension for another six months. HM is working on the BS-IV complaint engine in collaboration with a European company, which will begin testing in October.
Though this is good news for the company, what is to be seen here, is the company's reaction to the BS-V norms that comes into effect in 2014. This gives HM a very short period to sell the BS-IV Ambassador. Hindustan Motor Managing Director Uttam Bose, said "Yes, we are aware. We are working on that."
HM was believed to come out with a range of variants based on the Ambassador. Rumored to be working with Pune-based design firm Onio on several new offerings, the only variant that has been launched is the Veer pickup truck.
HM's partner in India, Mitsubishi, has a range of products that if brought in the Indian market could change their future. One such global vehicle is the Mirage, which has evoked amazing responses in the international market.
We wish to see the Ambassador given a new lease of life. HM should find the money and motivation do what MINI did with the Cooper and Fiat did with the 500. Equip the car with popular features and technology, provide better interiors and improve the fit and finish. HM must retain the retro design and market it as a lifestyle vehicle.
The company should present a concept at the 2014 Auto Expo carrying some of these ideas and improve it using the feedback.
[Source - BSMotoring.com]