On Thursday you read Harley Davidson confirming the development of a 500cc entry level cruiser.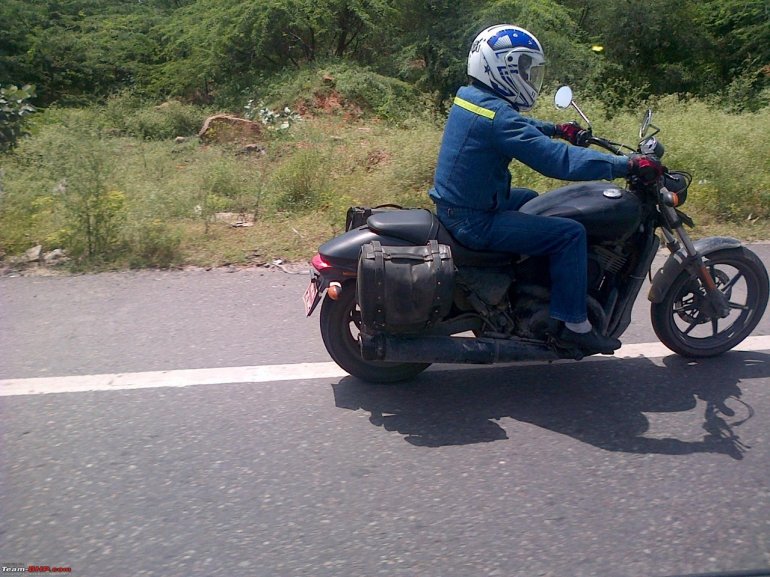 Even though confirmation came only this week, the baby Harley has been testing in India since June. Team-bhp.com's forum member "metallica" spotted the test mules again somewhere on the Gurgaon-Faridabad highway.
Test mules were not camouflaged but the bikes are devoid of logos or decals. However the mules wear an unmistakable Harley Davidson design. The front forks and the alloy wheel pattern prove beyond doubt that this is the upcoming HD cruiser whose existence was made public during the brand's 110th anniversary celebrations back home in Milwaukee, USA.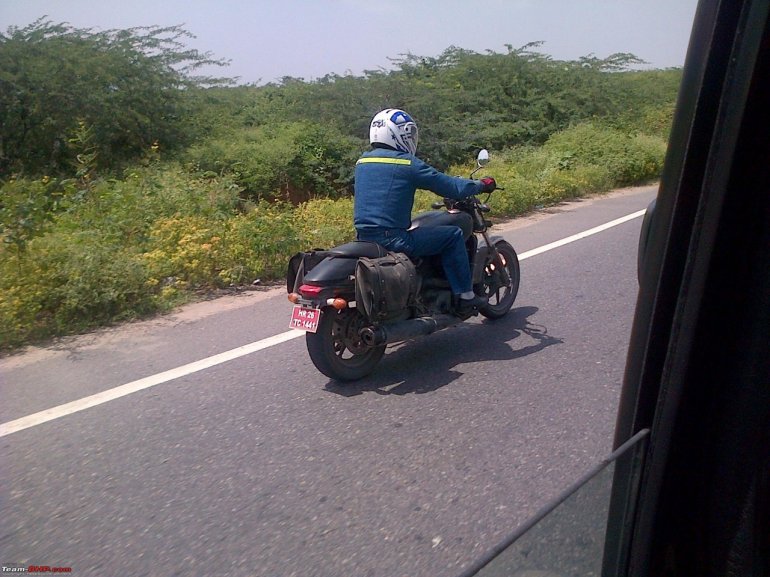 Except the engine displacement (500cc) none of the other details are out yet. We expect power output to be somewhere in the vicinity of 40bhp which should ensure a comfortable and relaxed cruising experience.
International media report that the 500cc Harley would be manufactured in either India or Brazil. The spotting of test mules in India improves the probability of India being its production hub and it's to be noted that HD has a CKD plant at Bawal, Haryana.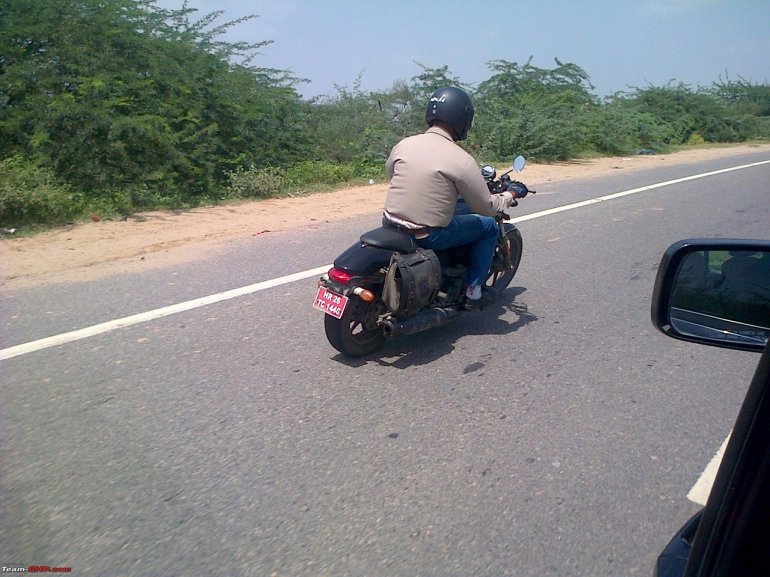 Apart from serving the growing breed of enthusiastic riders in India and other Asian nations, the new cruiser will also target European riders who have restricted driving licenses.
The cruiser has just started testing so an immediate launch isn't likely. Thanks to local production, a price tag of around Rs. 4 lakhs doesn't look far fetched.
[Source: Team-bhp.com]