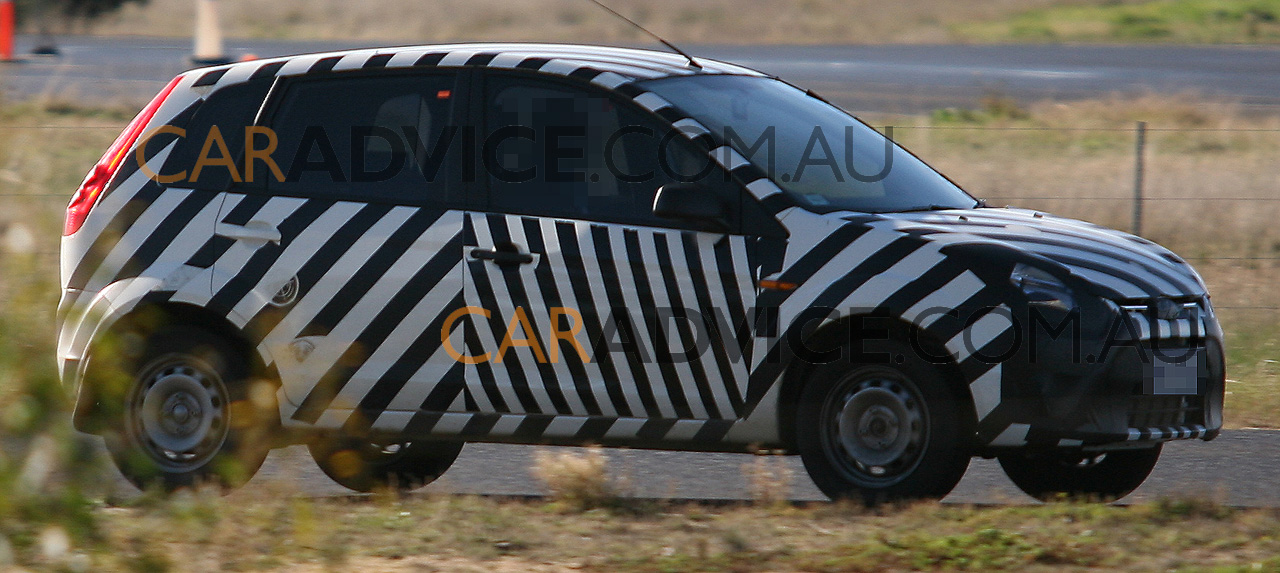 Our friend Paul Maric over at Car Advice Australia, sent us a message this morning. What they have caught on camera will raise a few Indian eyebrows too.
It's the Ford small car we've been tracking all year long.
The spyshots were picked up in Australia, the car will be introduced as a Mazda for domestic consumption. The long wheelbase, C-Pillar angle and rear quarter glass shape puts it closer in design to the Ford Fusion.
Ford's new small car isn't exactly small.
Ford's new small car (which could be named Splash in India, as the Americans have rights to the name locally) will have a 1.2-liter 4 cylinder petrol engine and a similar 4 pot 1.5-liter turbo diesel. We hear that 300 protoypes whose engineers and testers have been asked to put it through all kinds of terrain and weather.
The new small car will travel to Brazil and European countries soon after manufacturing begins in India. A sedan based on this car will be also be introduced as per earlier reports.
Source - Car Advice Australia