A while ago, we brought you the leaked image of the next generation Ford Edge which had a completely new and different styling from Ford's current design philosophy.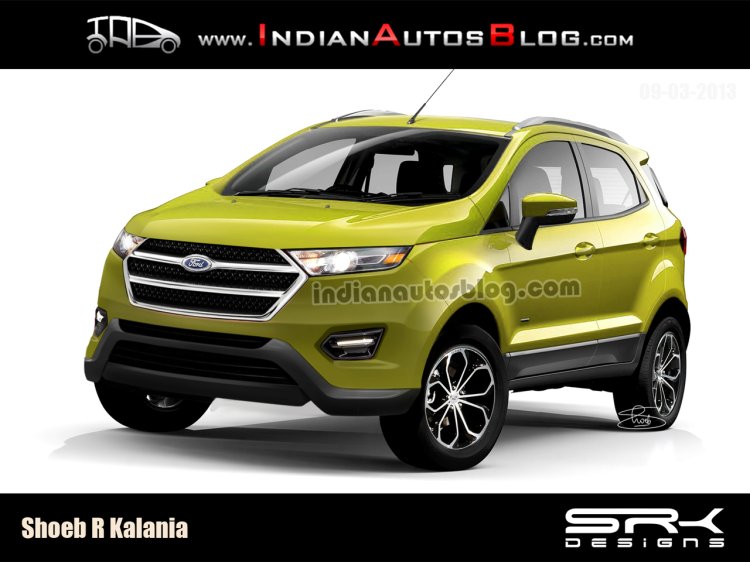 The front fascia of the leaked car gave us a hint of Ford's future SUV design language. The Ford EcoSport is not here yet but our in-house rendering expert Shoeb has already envisioned how the facelifted EcoSport would look like!
Just like the new Edge, the front fascia of the facelifted EcoSport could be sporting an eminent chrome treated hexagonal grill. The headlamps could be more angular and sharper than the current model to give the compact crossover a brand new face. The polygon on the front fascia appears to be an evolution of the current grille that one instantaneously associates with Aston Martin models.
The plastic components would also undergo significant redesigning but as with most facelifts, the sheet metal is expected to be left largely unaffected. The EcoSport is a new car and has spot on proportions, so there won't be any necessity to pay attention to the overall shape of the car.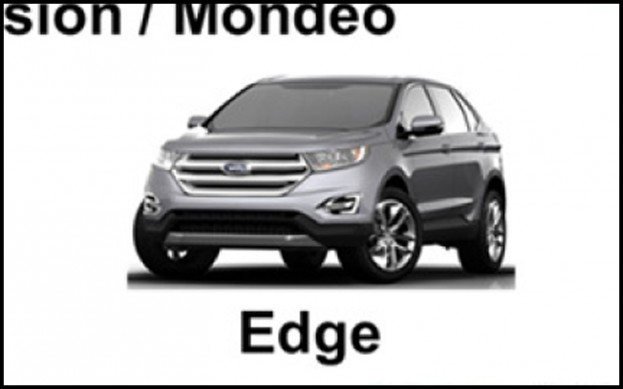 The EcoSport is still a very fresh product and normally a mid-life facelift would come only about 3.5 years into the product's lifecycle. We expect Ford to revisit the EcoSport not before 2015. Technologies from the Edge and Kuga are expected to cascade into the smaller EcoSport. The radar-guided City Safety braking assistance program which was recently launched on the Fiesta, could be on the discussion table when the EcoSport goes in for an upgrade.
Tell us how you like the rendering of the Ford EcoSport facelift in the comments box below.