Update - The location of the photograph may not be the Ennore port.
The Renault Duster is continuing its unstoppable run in India as the launch of its main rival, the much awaited Ford EcoSport, is yet to happen.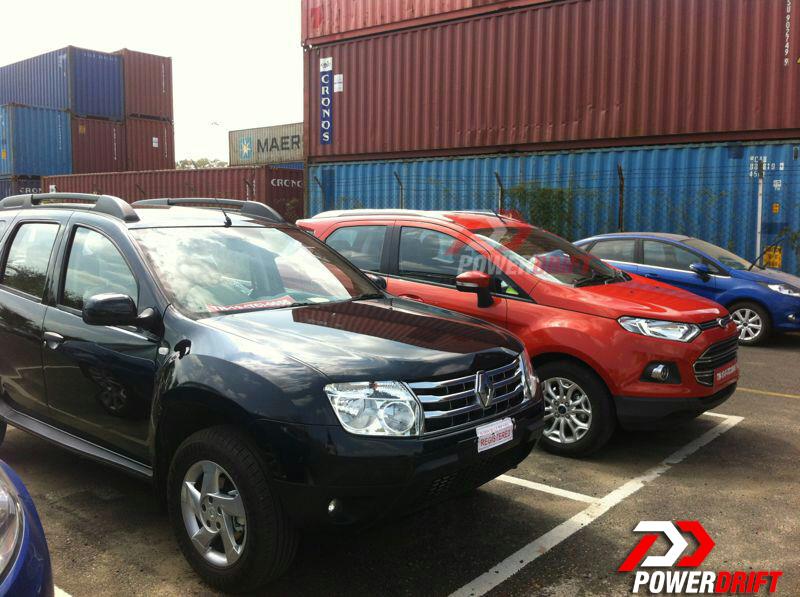 [Both cars appear to have TN19 registration plates, the usual combination on Ford test cars; The Duster's status is 'Registered']
We have brought you numerous spyshots of the sub-four metre SUV being tested in India and this time we bring you the first ever spotting of Ford EcoSport and the Renault Duster in the same frame. The compact crossovers were spied by PowerDrift, an auto enthusiast Facebook page.
The location appears to be Ennore port, Chennai, from where Ford India exports its vehicles. All cars in the frame are Ford models except for the Duster, which makes us suspect that Ford could be sending the India spec Duster along with the EcoSport to an international technical center, perhaps for further benchmarking. The EcoSport and Duster are not manufactured in RHD anywhere else other than in India, so the case of these being imports is mostly ruled out.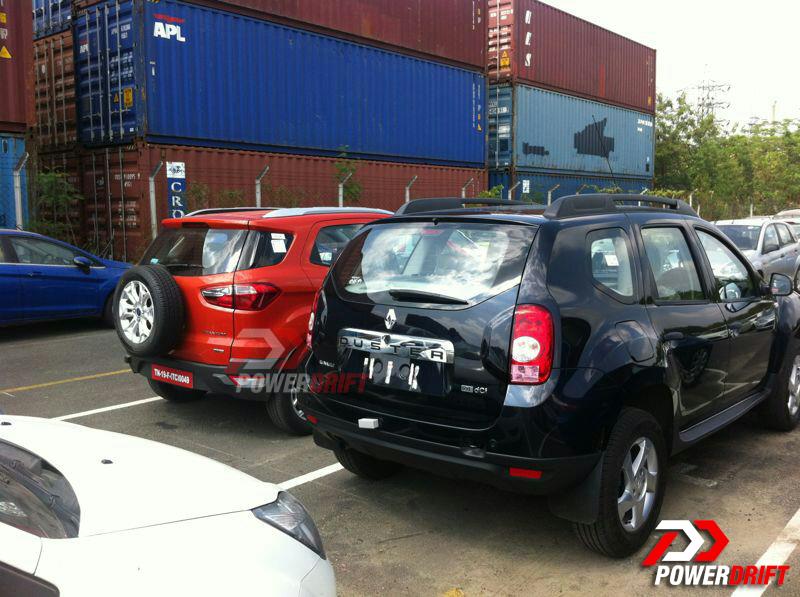 Where is the couple flying off to?
We don't have official word on this matter, so here's what we came up with -
Ford's Australian technical centre which played a significant role in all previous India-spec Fords would be the likely destination for the two examples. The Renault Duster's seats and dashboard were redesigned by the Renault's Mumbai design studio, and these and some other localized Indian components could be of interest to rival car companies.
Ford is shipping the EcoSport and Duster to future markets like South Africa or Indonesia, where both vehicles are confirmed future launches, to conduct customer clinics.
The Ford EcoSport is expected to launch in India by May and the Renault Duster is the main target on its hit-list. The fact that the EcoSport is a sub-four metre SUV while the Duster is not, gives the former a significant advantage in terms of pricing.
Although the majority of sales is expected from the diesel variant, petrol buyers have more reasons to go for the EcoSport over the Duster, thanks to the award winning 1.0 litre Ecoboost turbocharged petrol motor under its hood.
[Source: Facebook page of PowerDrift]