Ford Brazil had recently conducted a university level Talent design contest in Brazil and asked the budding designers to imagine how they wanted the Ford EcoSport to look after 10 years.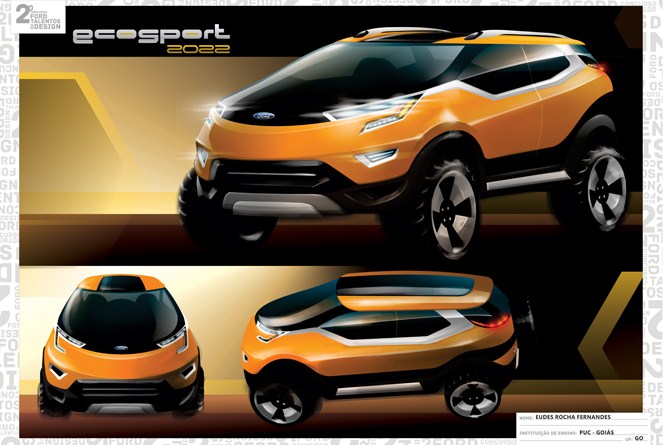 Conducting student design contests not only kindles the creativity among the future designers and engineers but also helps the manufacturers to identify the talents and groom them even before they exit the educational system.
The second edition of Ford's Talent design contest received an ocean of design concepts and shared here are the best of the lot.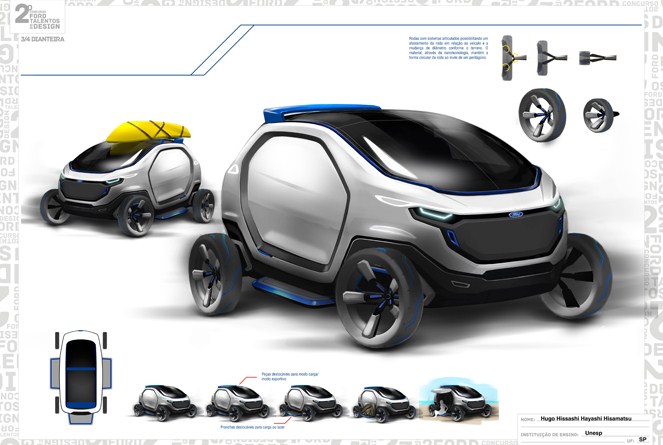 A radically high riding design concept coloured in yellow which had a steeply raked front windshield, a large sunroof and humongous tyres stood out of the rest and naturally won the competition.
The first prize was bagged by Mr. Eudes Fernandes Rocha, student of College of Goias who drove home a brand new Ford Ka. The runners up were given electronic gadgets and free course on image editing which would further enhance their designing skills.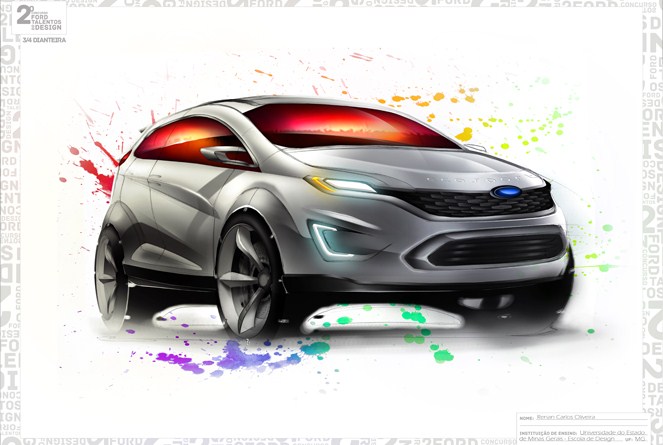 Second prize went to the concept which looked like an off road version of Renault Twizzy with Ford EcoSport's design genes. The sketch of the white car which was a more realistic evolution of the Ford EcoSport in 10 years was voted to be the most popular design.
We are sure that if Ford India conducts such student contests in India, many creative ideas will come to light. Ford has to ask designers how they want their Figo to look like in 2025 as the successor to the next Figo will be ready around that period.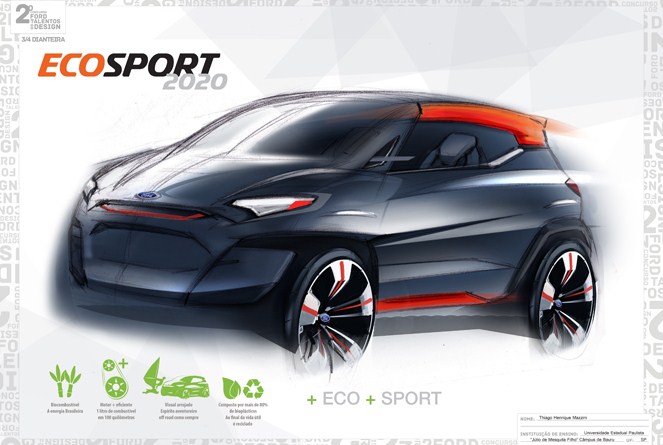 [Head over to forddesignhall.com.br to see the best designs from young Brazilian engineers]