Sports a different taillamp design.
The rear end of a camouflaged Fiat Tipo hatchback has been spied by Muhammed.TT. Compared to the Fiat Tipo sedan (also known as Fiat Egea) that was launched in Italy a few days ago, the small car gets only minor changes to the rear fascia, with the rest of the body nearly identical to that of the sedan version. The minor changes at the rear end include the new tail-gate and new design for the taillamps. The sedan version adopts a boomerang-shaped taillamp assembly whereas the hatchback seems to be hosting an almost equally split taillamp cluster that is shared between the rear fender and the hatch-door. The rake angle of the rear windscreen and the profile of the rear bumper appear to be consistent in design with that of the Tipo sedan.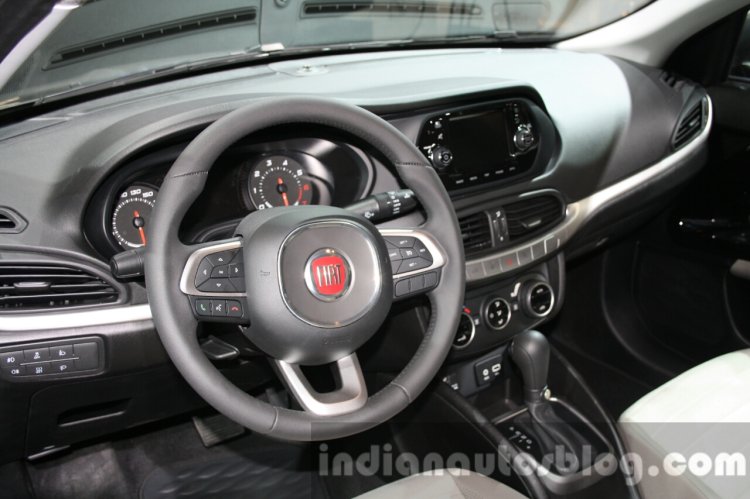 Also Read: 2016 Fiat 500 (facelift) – 2015 Dubai Motor Show
Expected to replace the Fiat Bravo hatchback, the Fiat Tipo hatchback is reported to have its global debut at the 2016 Geneva Motor Show in March.
[Spyshot: Trlux]