The Avventura would also get this engine option.
The Fiat Punto Evo seen in these images is powered by a 1.4-liter T-Jet turbocharged petrol engine, as compared to the 1.2- or 1.4-liter naturally-aspirated petrol engines, or the 1.3-liter diesel engine this hatchback is currently offered with.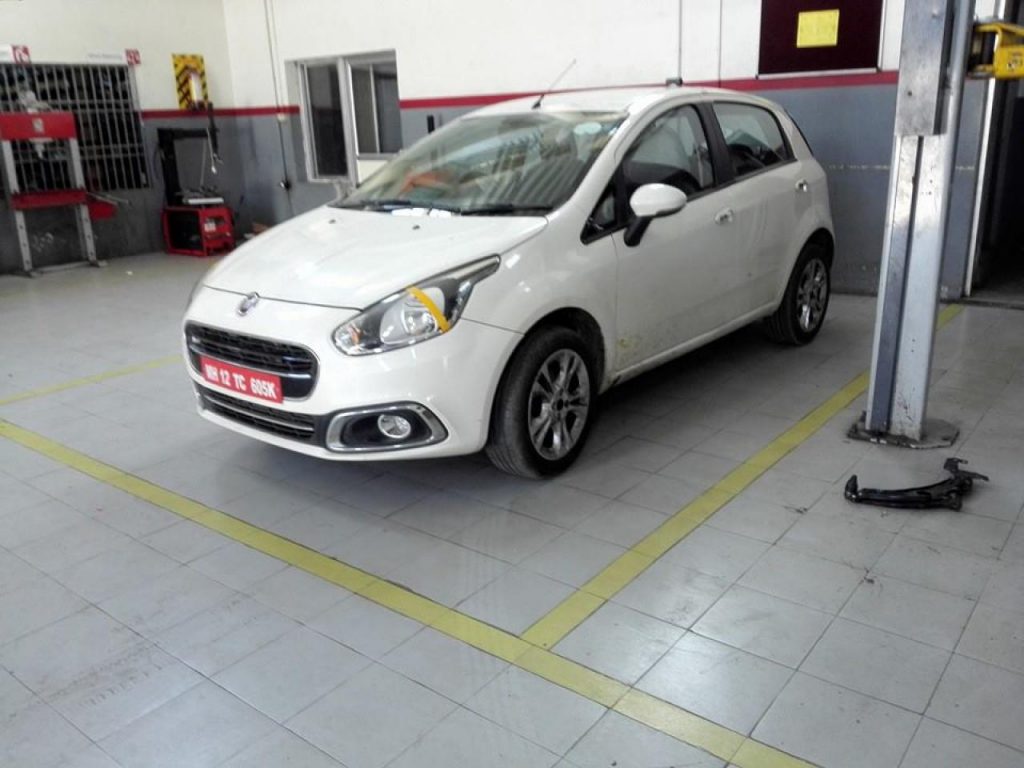 Reports state that Fiat India is keen to launch a more powerful variant of the Punto Evo targeting the enthusiasts, and that it will use its 'Abarth' performance nameplate on this car. Abarth, like Jeep, is one of the brands Fiat promised to launch in India last year (initially 2013), but market slowdown and unfavorable exchange rates were cited as reasons for delaying the launch of these brands.
The Punto Evo T-Jet, according to reports, uses a different turbocharger compared to the Linea T-Jet which is powered by the same 1.4-liter engine. This engine will produce 135 bhp on the Punto as compared to 113 bhp on the sedan.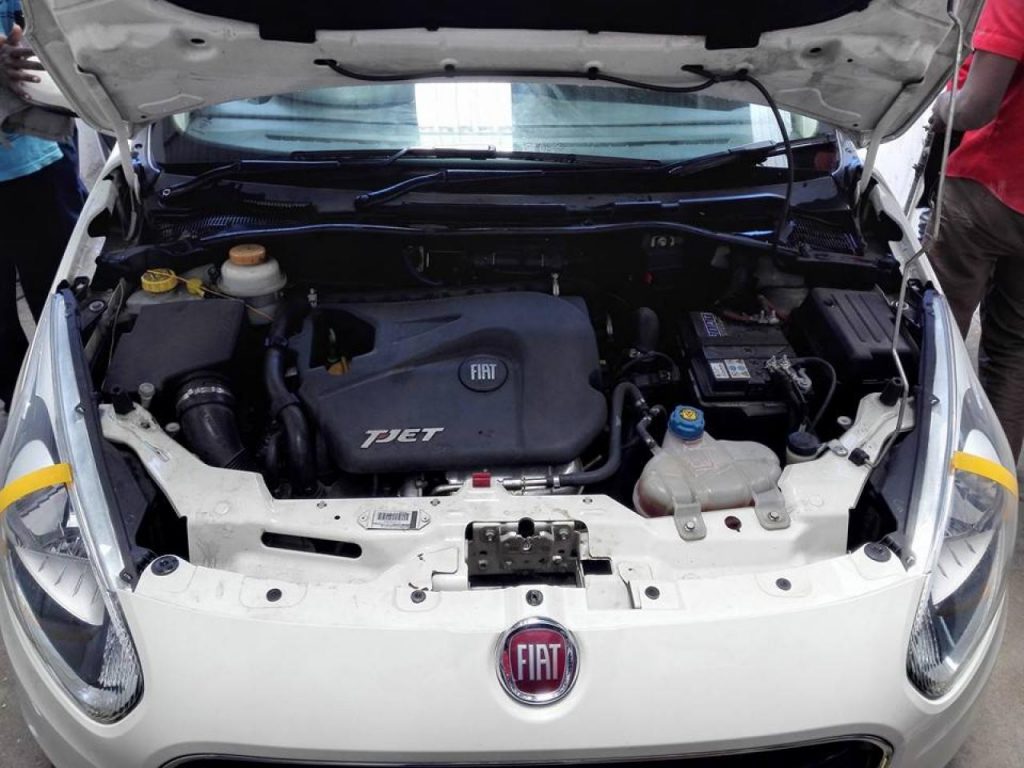 Upon launch, the Punto Evo T-Jet will join a small list of non-luxury hatchbacks that are offered with a turbocharged petrol engine. The VW Polo GT TSI (powered by a 105 bhp 1.2-liter TSI matched to a 7-speed DSG) and the Tata Bolt (powered by an 88 bhp 1.2-liter engine with a 5MT) are the only cars in this segment to get turbocharged petrol engines. Later in the year, Tata Motors is reported to launch a sporty version of the Bolt as well.
Also read: Kevin Flynn appointed as head of Fiat Chrysler India
Fiat India plans on launching the Punto T-Jet (Punto Abarth) during the festival season period this year. The Italian car maker would also offer an Avventura Abarth with the same engine, some reports say.
Rivals: VW Polo GT TSI, Tata Bolt Sport
Expected launch date: End-2015
Fiat Punto Evo T-Jet - Spyshot Gallery
Fiat Avventura - Image Gallery (Related model)
[Spyshots from Team Fiat]