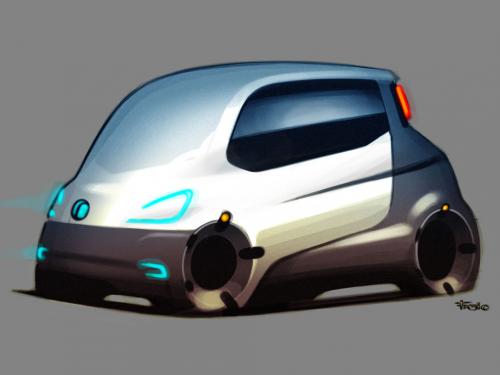 Fiat has released renderings of it new concept car, the Fiat Mio FCC III that is to be showcased at the Salão do Automóvel Auto Show in São Paulo, Brazil in October 2010. There are two potential designs for the final concept car, 'Precision' and 'Sense', both based on ideas and suggestions submitted to Fiat by customers/fans through the Mio FCC III microsite.
The Fiat Mio FCC III is expected to feature a zero-emission drivetrain and focus on a new array of connectivity options including modes to communicate with other cars. The final shape of the concept car, either a boxy shape or a fluid shape is yet to be decided.
Why this news finds its way to the pages of Indian Autos Blog is because this concept car has immense potential to be developed into a small car for the Brazilian market and naturally the whats good for Brazil is good for India too.
This concept car could be crucial as Fiat has the option of adopting design cues for its new small car for India from the Fiat Mio FCC III. If not this time, the future Grande Punto could benefit from this design study.
Fiat Mio FCC III Concept Renderings