To be slotted below the Fiat Uno.
Spyshots from Brazil reveal a heavily camouflaged prototype that can be easily mistaken for a new Fiat Uno. However, upon closer notice, the dimensions seem to be shorter than the new Uno, suggesting that the test prototype is a development/chassis mule of the much-talked about entry-level Fiat City Car, as Car and Driver Brasil reports.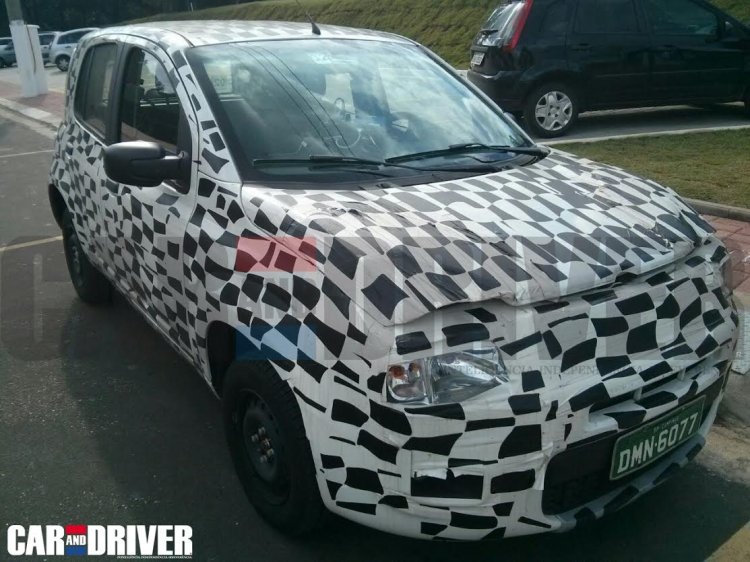 Based on the Fiat Uno and Palio, the City Car test mule (codenamed Fiat X1H) sports a shorter front end, which suggests that the engine bay is designed for the new 1.0 three-cylinder engine 6-valve engine from the Uno Vivace, delivering 75 hp. Also on the cards is a 12v turbo version and both are compatible with a fuel-saving start-stop system, according to the Brazilian publication.
Although the mule is wearing Fiat Uno's clothes, it will feature a new design. The overall length is also shorter (around 3.65 meters long, reportedly), which can be inferred from the shorter body. Like the exterior, the mule also sports the interior design of the Fiat Uno, complete with FCA's UConnect infotainment system, but this will change in the production mule.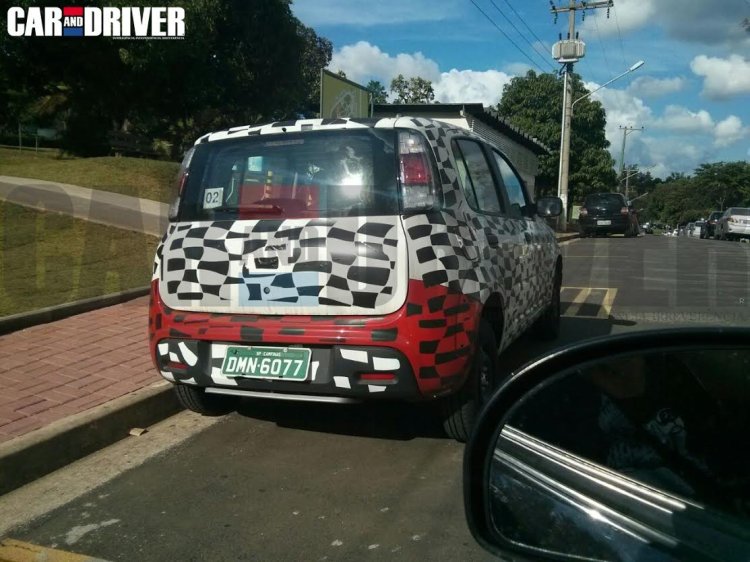 Also Read: 2016 Fiat 500 (facelift) changes leaked, debuts on July 11
If the test mule turns out to be the City Car, expect its debut to take place in 2016 or 2017. The car will be manufactured at Fiat's plant in Betim, Brazil and compete with models like the A-Segment Renault Kwid and Honda Brio.
[Source: Car and Driver Brasil]