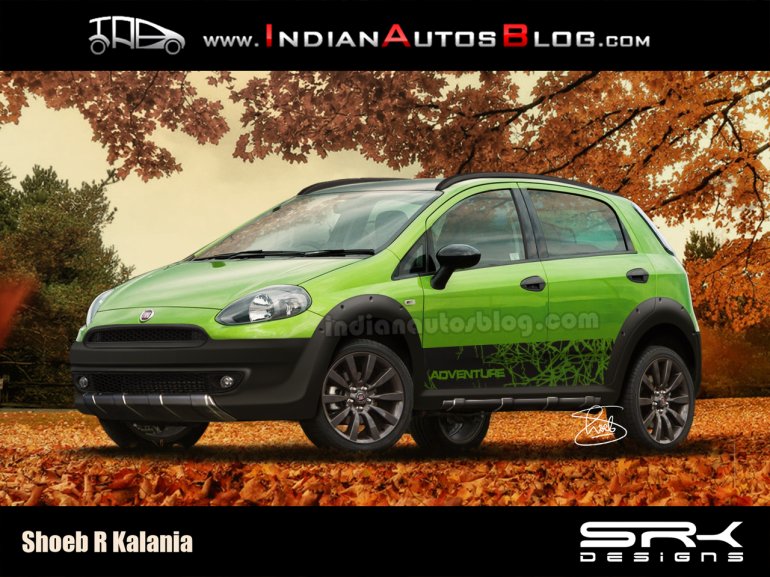 The sheer demand that a compact crossover SUV has in the market in 2013 has forced almost every car maker there is to come up with one.
While some manufacturers get serious and start the project from the drawing board, some want to take the easy way out, look for instant success. That is, take a normal hatchback, pump up its ground clearance, add some SUVesque scruff plates, plastic cladding for the lower body and so on. And there is your makeshift SUV!
We have the Skoda Fabia Scout following this philosophy. We recently brought you the news about Tata Vista D90 Xtreme and there are many more similar models in the global markets such as the VW Cross Polo, Hyundai HB20X and the Honda Fit Twist.
Fiat India is banking on a similar strategy for their proposed B Segment SUV. Mr. Enrico Atanasio, Managing Director of Fiat India told Indian Autos Blog recently that he thinks a hatchback with rough road package is a "soft SUV type" of car.
Having announced the launch of Jeep, Fiat need not develop an SUV from scratch just for India. Yes, the Fiat 500X will shortly be available and Fiat India can bring down this model, but the cost of manufacturing and the uncovered basic priorities such as brand building and dealer network expansion may put the 500XL and 500X on the backburner. There is no hope for these two products up until 2016 when there's a widespread dealer network in place for Fiat India.
So here is the rendering of the B Segment SUV by our digital specialist Shoeb R Kalania that we'd like to call the Cross Punto. The features expected are, of course raised ride height, a modified front bumper with lot of black plastics, scruff plates all around, new alloy wheels, roof rails and body graphics.
More plastic inserts all round the car forms an important part of the so called rough road package. However, note that only the plastic parts of the car has been redone and the sheet metal is untouched, giving a huge production cost advantage and time savings.
Coming to the question, would you buy a Cross Punto or will you wait for Fiat India to bring a proper crossover SUV like the Fiat 500X here?