Fiat India officials have made remarks about the MPV and SUV segments, stating Fiat may participate in these growing segments in the coming years through introducing products brought in from Italy.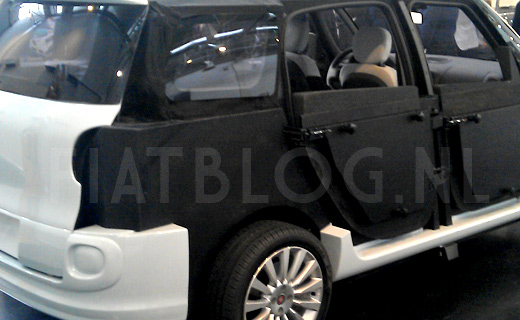 Do they have a choice?
The products that we think are good bets for the Indian market are the upcoming Fiat 500X crossover that can challenge the EcoSport and Duster. Benefiting from the teeming MPV segment should be the ambition of the Fiat 500XL, seen here in a leaked photograph.
Fiat 500 XL background
The Italian automaker Fiat, at the 2012 Geneva Motor Show, introduced the five-door 500L. The 500XL is an extended 500L with third row seats. The model was leaked prematurely from the design center where scale models meant for internal evaluation were snapped by an eagle-eyed photographer.
Recently, files were leaked from the patent office revealing more design details about the mini MPV.
Fiat 500L vs Fiat 500XL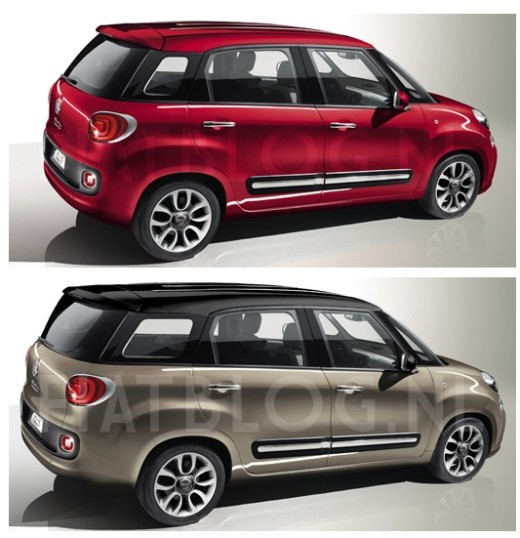 This image (in the fold) posted by Fiatblog.nl  shows a 500 XL during its development stage. The 500XL is about 150mm longer than the Fiat 500L, but retains its mechanical package. Both cars are built on the Fiat Panda mini car platform - similar to the way the Ertiga bases itself on the Swift's chassis.
The 500XL can be viewed as a spiritual successor to the Fiat Multipla, which is a leading contender for the ugliest car ever made since the dawn of time.
Fiat may use the spotlight of the Paris Motor Show that starts on September 29 to give the 500XL a public premiere.
[Source - FiatBlog.nl]