Fiat and group company Jeep are hard at work on their new cars, the 500X and the Laredo respectively. Both these cars will be extensively badge engineered versions and both will use the same Fiat-Chrysler Small-Wide platform (used on the Fiat 500L).
While reports indicate that the Jeep Laredo will be revealed at the Geneva Motor Show next month, Fiat will announce the 500X on July 4. The date coincides with the 57th anniversary of the original Fiat 500's launch.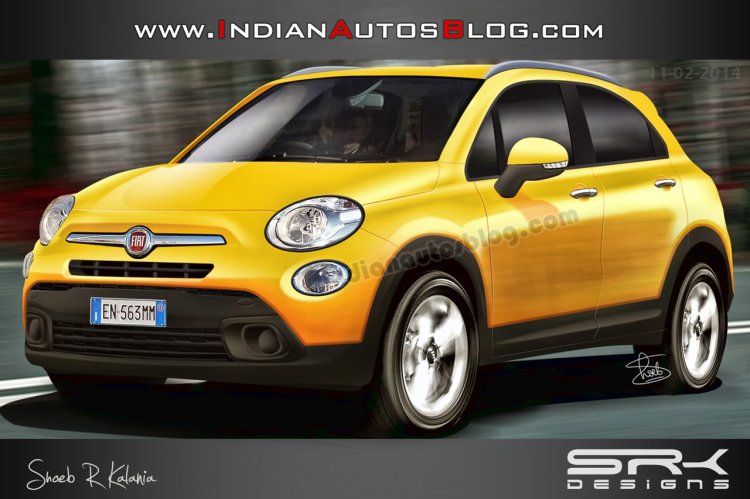 As our render artist, Shoeb, has envisioned, the 500X will feature distinct styling details from other 500 models. The circular headlights and foglights (arranged below each other) and the grille are seemingly inspired by the 500 hatchback.
The Jeep Laredo in contrast, will look nothing like the 500X, and will instead feature traditional Jeep styling details such as the vertically-arranged grille, the butch rear stance and most importantly, 4WD will be standard on the crossover. On the 500X however, 4WD will be offered, but only on the top-end variants.
Both, the Fiat 500X and the Jeep Laredo will be B-Segment SUVs competing with the likes of the Ford EcoSport, Renault Duster, Peugeot 2008 and the upcoming Ssangyong XLV (which debuts in concept form at the Geneva Motor Show).