C/D Brazil is again our source for today's second story.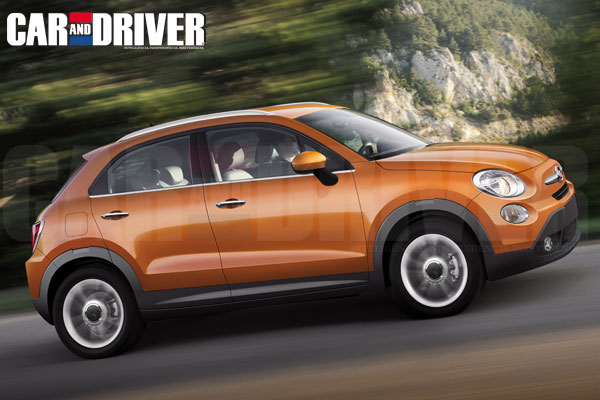 The Fiat 500L will be followed by the Fiat 500XL (a Maruti Ertiga rival, we laid down in depth last week) this year and soon after, the third new derivative of this platform will join the bandwagon.
Why is the Fiat replicating the Darwin evolution theory with its cars? The idea is to transform the 500 into a brand, similar to the way BMW did with the MINI. Besides the charismatic design, there's nothing more one can associate with the 500.
The Fiat 500X is Fiat's answer to the Ford EcoSport. The design is much bolder than the minivan cousin, but the vehicle, as much as it can, tries staying true to the '500' roots.
Make no mistake, this is not a mud plugger. It may have some pretensions of an off-road model, reinforced by high profile tires and big wheels, but they are purely for visual delight.
The platform of the Fiat 500X is a derivation of the 'Small Common Components System', SCSS in short, used by the Fiat Punto. The 500X's platform is slightly wider and meets safety requirements of the United States. It will be made at Mirafiori, Italy, and as you may have guessed already, exported to the U.S.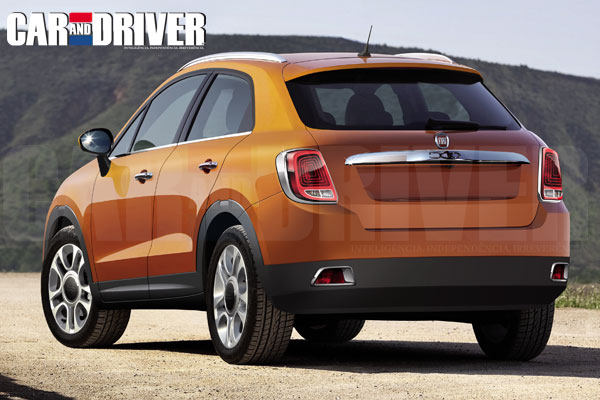 The 500X is expected to have a wheelbase of around 2.6 m, which is more than the Ford EcoSport (2,52 m), while measuring 4.20 m long. It is the successor to the Fiat Sedici, as Suzuki and Fiat will not badge engineer the Suzuki SX4 in the future.
The 500X will be offered in four-wheel drive in select markets, but it is primarily a FWD.
Engine options include the 1.4-liter 95 hp and the 0.9 TwinAir Turbo with 105 HP. The diesel duties will be the carried out by the 1.3L Multi-jet diesel engine.
All that Fiat India has to do now is bring down this vehicle to India, localize it completely, and position it between 8-10 lakh rupees. Possible?
[Source - CarAndDriverbrasil.uol.com.br]