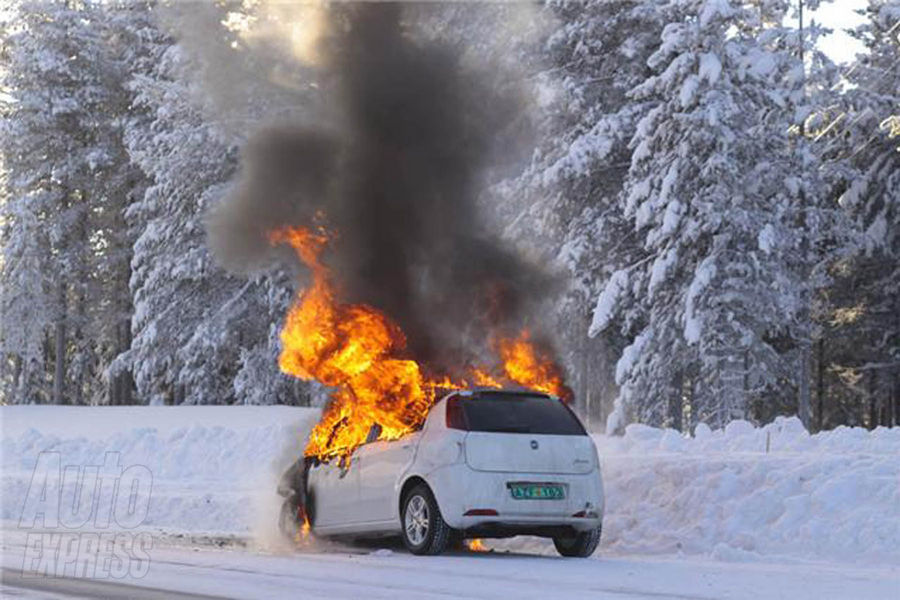 We have been tracking this Fiat Grande Punto facelift since its inception, and now we have a red hot picture. Red hot, literally.
Don't know how this happened, but this facelifted Grande Punto went up in flames when it was testing in cold weather conditions, god knows where. This car is said to replace the current Grande Punto in 2010 with new bumpers and interiors.
IAB Prediction- Maybe the radiator grille was blocked with snow forcing heat to build up in the engine. The temperature gauge was either not working or the driver failed to notice the excited needle, leaving the photographers with a fiery image to capture.
The heat could have affected the neighboring fuel line, or a melted wire could have caused a short circuit. Remember that this is a test car, and the mechanicals are fitted merely for testing purposes. Or the driver felt the bitter cold was getting to him, and in the middle of an isolated road, the only thing that could provide him warmth and aid his survival, was the car he was driving.