Could feature a twin-cylinder engine.
A new entry-level Ducati is expected to be unveiled at the 73rd Worldwide Motorcycle Exhibition 2015 (EICMA 2015) next month in the form of a Ducati Scrambler 400. It would be one of the nine premieres the Italian two-wheeler manufacturer has in store for the show next month.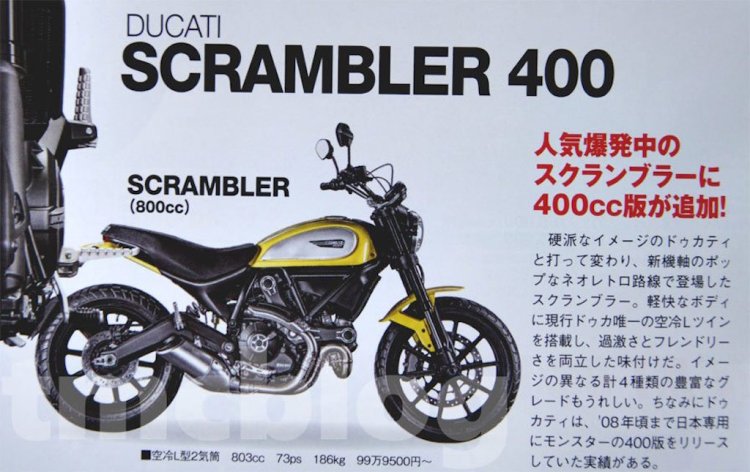 The Scrambler 400 would be based on the existing 800 cc version's chassis, but likely reengineered to be lighter. The powertrain was earlier speculated to have a single-cylinder engine, but new reports claim that it would be twin-cylinder unit just like the current Scrambler's motor. It is also believed that the new 400 cc engine will have its roots from the 800 cc unit.
Given that the Ducati Scrambler 800 is priced in India at INR 6.77 lakhs (ex-showroom Delhi), being imported via CKD route, the 400 cc model can be estimated to be priced at around INR 4.8 lakhs. This would position the new entry-level Ducati in the price segment in which the other models have a much larger engine displacement.
The smaller Scrambler would not only be more affordable but will be accessible to A2 license holders in Europe.
[Source - TMCBlog]