WorldcarFans.com has published a picture of a batch of production-ready DC Design Avanti vehicles from a workshop.
"India's first supercar" as DC wants to call it, the Avanti was showcased first at the Auto Expo more than two years ago as a concept car. Fast forward to the 2014 Auto Expo, the production version was on view, with changes to interior, frame and aerodynamics. Engineers were seen last month testing a camouflaged prototype on Pune roads.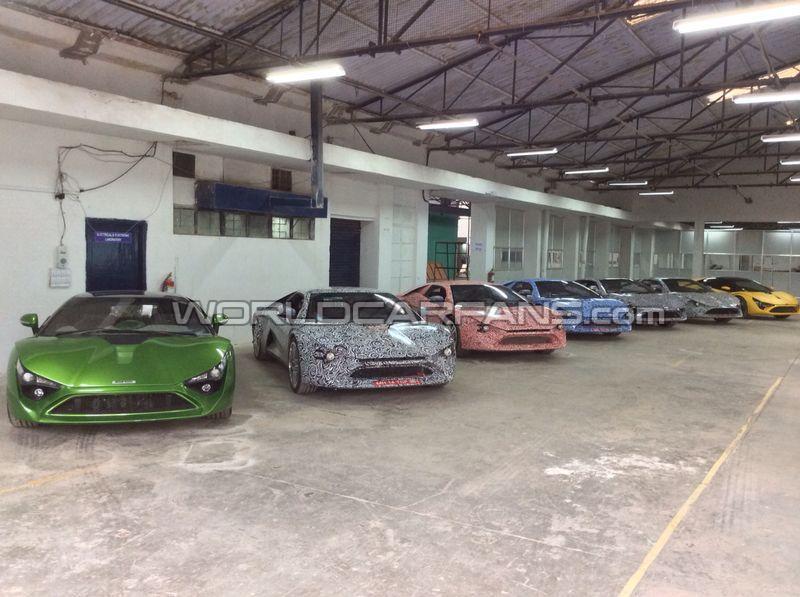 The Avanti's power comes from a 2-liter Ford EcoBoost engine that produces 250 hp and 360 Nm of torque, matched to a 6-speed manual transmission. DC claims the Avanti can complete the 0-100 km/h sprint in 6 seconds and reach a top speed of 180 kmph. The car weighs 1,580 kg and has a ground clearance of 170 mm, adequate to handle speed bumps.
In an interview DC Design's boss Dilip Chhabria said deliveries would commence in February, which has not been met. The first 25 Avantis are promised at a price of INR 25 lakh each, past which each would cost INR 30 lakh. In the same interview DC also discussed the plan of producing 100 Avantis a month at its Talegaon facility in Maharashtra.
[Source - WorldCarFans.com]