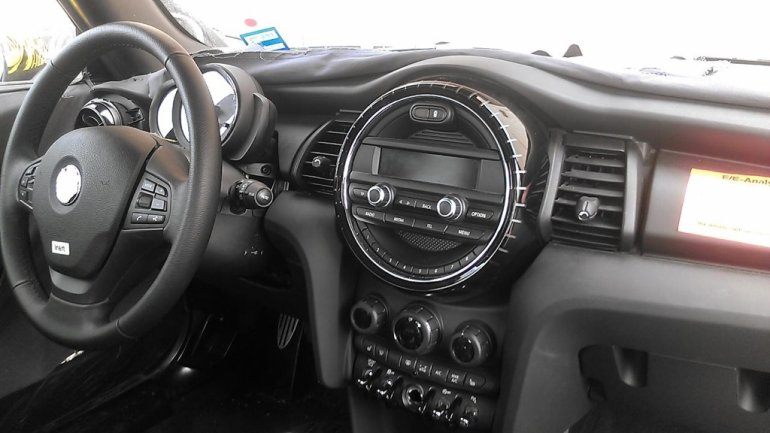 Here's the interior of the next generation Mini, snapped by a Reddit user giving a complete view of the dashboard layout.
According to the copy of the story published by Motoring File, this spyshot reveals the base model constructed with materials of lower quality.
A striped bezel around the center stack will contain mood lights which come alive when the ignition is turned on. The central speedometer has been replaced by a conventional dial behind the steering wheel. The tachometer is a smaller unit, and is a semi-circular gauge attached to the left of the speedometer.
Motoring File reports that the primary speedometer has been shifted back to the usual location on the back of customer studies. And since the electronics of the new Mini will largely be similar to the new 1 Series (UKL Platform), assigning a new location for readouts could add to the cost.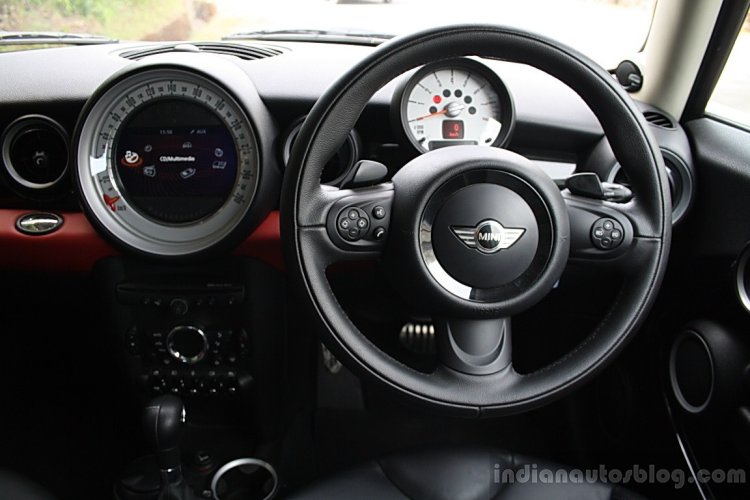 The final production model will feature a different steering wheel that is a three-spoke and features angular details.
The unveiling of the new family of MINI models is set to begin in the second half of 2013. Engine options have not been announced, but European news services expect a three-cylinder engine displacing 1.5 liters on the base variant with a power output not less than 122hp.
[Source - Reditt.com via MotoringFile.com]