Eimor Customs' Mastani started its journey as a Royal Enfield 500 Standard Bullet. The owner of the motorcycle was uncomfortable with the seat height and the bulky weight of the standard bike. At this point, most would recommend getting a motorcycle that fits the requirements. However, the owner dreamt of owning a Royal Enfield since childhood, and this was her dream come true.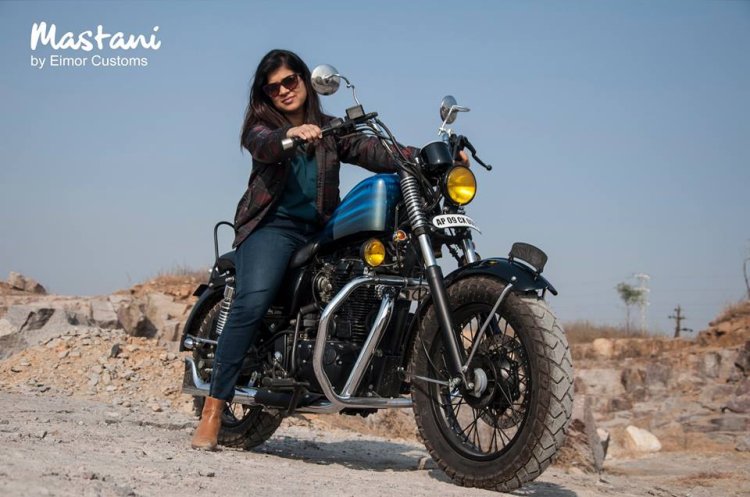 Also read: Grid7 Customs reveals performance exhaust for the Royal Enfield Interceptor 650
To ensure that she has the best ride experience, folks at Eimor Customs completely overhauled the Bullet to tailor it to the owner's requirement. In the process, they also worked their magic on the motorcycle and gave it a unique look.
The front fascia includes an aftermarket headlight that features a tinted glass and compact proportions. A pair of aftermarket blinkers is installed next to the front number plate. The illumination capabilities are further enhanced with the addition of auxiliary lights. The lights and blinkers use the same colour tinted glass as the headlight. The custom front fender gets a unique plate with "Since 1986" embossed on it.
The cockpit features a single-pod instrument console while the handlebar has been taken from the Thunderbird range. Chrome bits visible front the front include rear-view mirror housing, bar-end weights and crash guard. Sides reveal chrome finished exhaust pipe and rear-suspension cover. The keyhole has been moved to the left of the motorcycle, next to the side panel.
The fuel tank gets a custom paint and graphics along with custom filler cap to the top. The tank is smaller than the stock unit to suit the rider's requirement. The seat height, too, has been lowered for better access to the terra firma. A line runs through the length of the motorcycle, starting from the front fender, through the fuel tank, all the way to the rear fender.
The engine gets a full black colour that gives it a stealthy look. Other blacked out parts include front and rear fender, side panels and the pillion grab rail that is tall enough to also act as a backrest. It is not just the visuals that have been overhauled. The custom builders also added a rear-disc brake to enhance the stopping prowess of the 500 Bullet.
It's a commendable upgrade, which looks beautiful and suits the owner's requirements. Check out more detailed images in the gallery at the end of the story.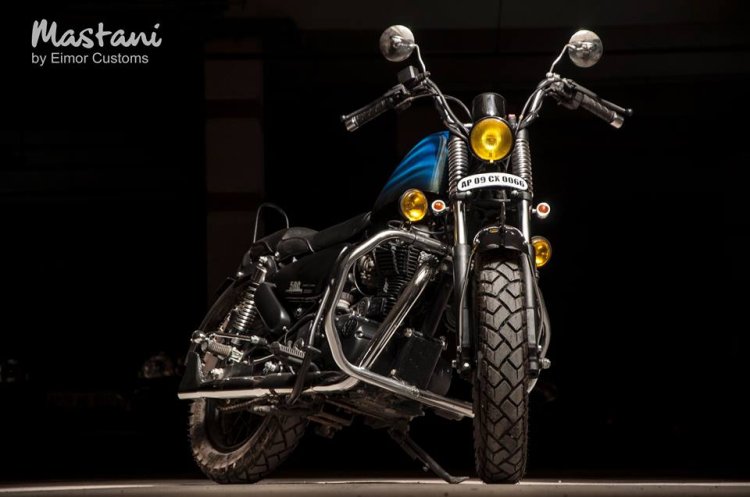 Also read: Custom Royal Enfield Bobber 'Alchemy' based on Carberry 1000cc engine [Video]
Would you like to see your customised motorcycle on one of the biggest motoring portals in the country? Send us an email at suvil@indianautosblog.com, and if it is appealing enough, we will feature it!
[Source: Facebook.com]