As PSA Group silently works on re-entering the Indian market, the first model planned for launch has made its spy photo debut - the Citroen C5 Aircross. The French automaker is taking a top-down approach in our market.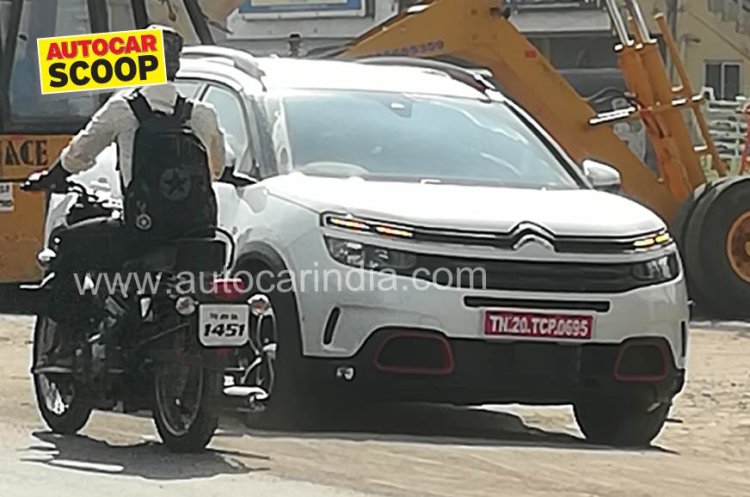 Indian automakers prefer their SUVs the old style, with masculine, buff looks, and that's the very reason why Volkswagen isn't launching the T-Cross here and also why the Maruti S-Cross isn't as popular as the Hyundai Creta. So, the Peugeot 3008 would have been the ideal SUV for our market, but PSA Group has decided to bring in the more emotional Citroen C5 Aircross instead, a funky soft-roader.
Introduced at the 2017 Shanghai Motor Show, the Citroen C5 Aircross is the production version of the Citroen Aircross Concept from the 2015 Shanghai Motor Show. It is 4.50 metres long, 1.84 metres wide and 1.67 metres high. It has a 2.73 metre-long wheelbase and it offers 482 litres of boot space. Rear-seat space and comfort are of particular importance for customers in our market. This Jeep Compass rival offers 201 mm of legroom and 594 mm of headroom in the rear. It's strictly a five-seater.
The Citroen C5 Aircross is based on the EMP2 platform. In France, it is available with a 1.2-litre turbocharged petrol engine (131 PS/230 Nm), a 1.6-litre turbocharged petrol engine (181 PS/250 Nm), a 1.5-litre turbocharged diesel engine (131 PS/300 Nm) and a 2.0-litre turbocharged diesel engine (170 PS/400 Nm). Transmission choices include 6-speed manual and 8-speed automatic. FWD drivetrain layout is standard.
Split full-LED headlamps, Airbump door protectors, 19-inch alloy wheels, rear lights with four 3D LED oblong modules, panoramic sunroof, 12.3-inch digital instrument cluster, 8-inch HD touchscreen infotainment system and folding and reclining individual rear seats are some of the key features of the quirky C-SUV.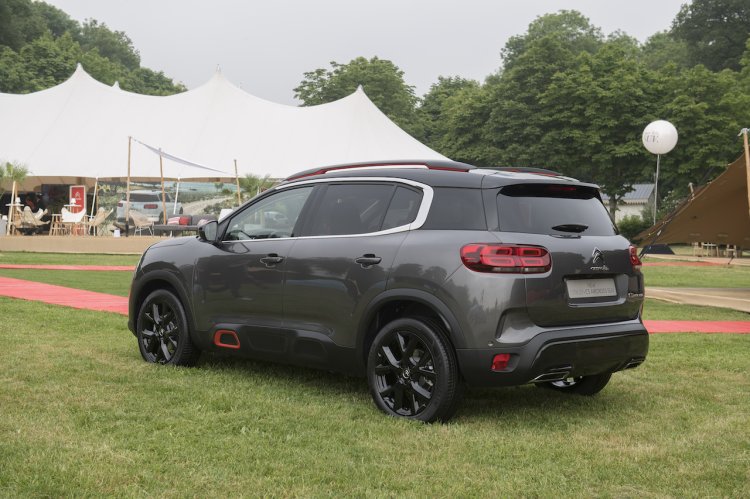 Also Read: Groupe PSA and AVTEC inaugurate powertrain plant in India
The Citroen C5 Aircross is said to go on sale in India this year as a locally assembled CKD import.
[Image Source: autocarindia.com]