Will this product make sense for India?
So many auto manufacturers are planning mini SUVs for India, and the Sonic-based SUV could kick up some serious rivalry.
General Motors India is exploring various body style possibilities on the J300 platform that underpins the Sonic. It emerged recently that a SUV based on the new Aveo (now known as Chevrolet Sonic) had come together at the design studio in Korea.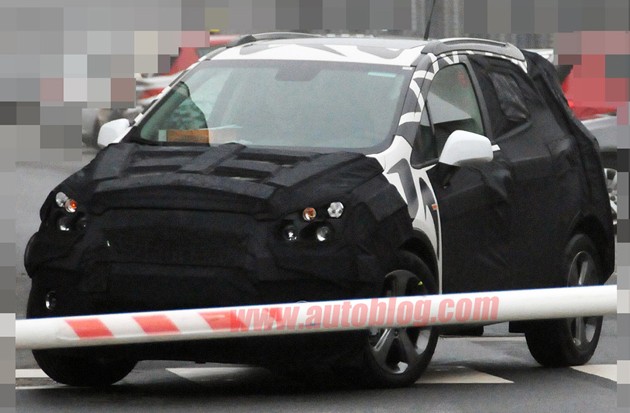 Since there are no signs of the sedan or hatch for India, it is unrealistic to expect this mini SUV to arrive here anytime soon.
If at all General Motors brings this model to India, they have to fit it with a locally made diesel engine. The 1.3-liter Multi-jet engine is the best bet for such a model along with the Beat's 1.2-liter petrol engine, if this model is going to be under 4 meters long.
The localization content must be severe for it to be priced aggressively. Since GM India will have the Sail twins and the Aveo twins along with the existing Aveos sharing dealership space, it is very tough to determine where this SUV will fit.
Source - autoblog.com