If you are following us closely, you would have seen renders and camouflaged test mules of the Chevrolet Onix sedan photographed on Brazilian roads.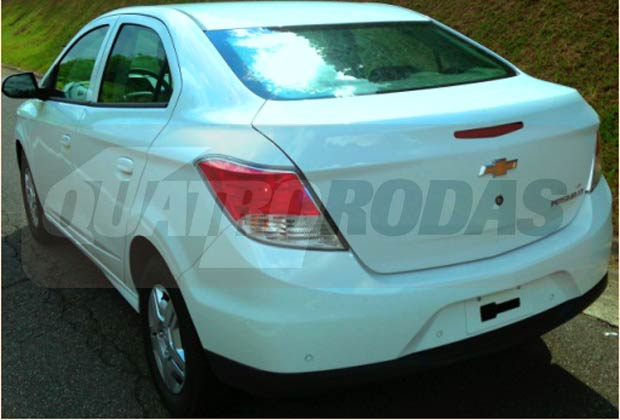 Today, thanks to Mr. Jorge Luiz Alves, a reader of Quatro Rodas magazine, we're able to bring you the fully unclothed version of the Onix, that will be marketed Chevrolet Prisma.
The Onix is Brazil's Hyundai Eon. It was developed specially for their market's growing needs for a spacious and affordable hatchback. GM has projects worldwide to fit these two requirement, however Brazilian customers come with a small budget and heavy expectations on the design front. This is one reason why Hyundai, Volkswagen and GM decided to pursue vehicles specific to Brazil.
Compared to the Sail, the Prisma has a more interesting design. The interiors are functional with a whiff of digital sophistication, thanks to the addition of the Chevrolet MyLink system. By no means does any part of the cabin or the exterior look low class. The lines on the body work are solid, and from these limited spy pics, we think the boot is integrated into the C-Pillar in a cohesive fashion.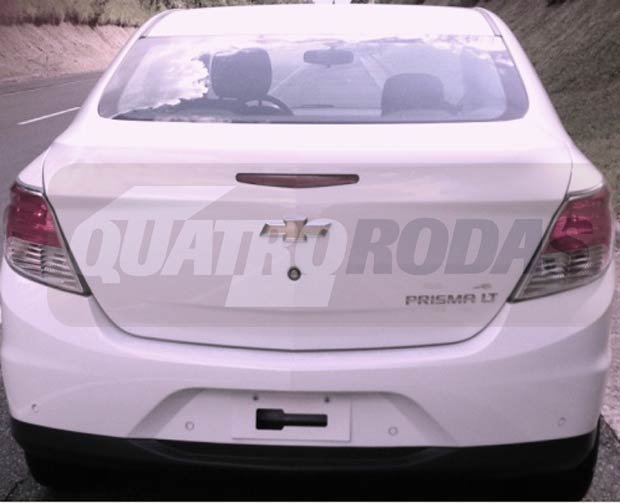 The Chevrolet Prisma would be launched in LT and LTZ variants by the end of February carrying the Onix hatch's 1-liter and 1.4-liter flex fuel motors, paired to 5-speed MT and 6-speed AT. The Onix and Prisma are produced at the GM Complex in Gravataí (State of Rio Grande do Sul).
[Source - Quatrorodas.abril.com.br]