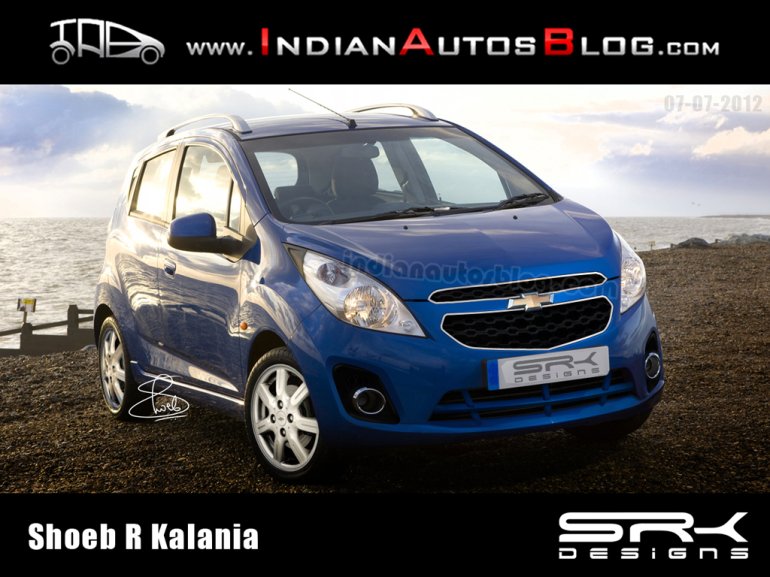 The Chevrolet Beat has been on sale in over 100 markets since its unveiling in 2009. It was unveiled as a concept way back in 2007 at the New York Motor Show.
It caused a stir in the market because of its revolutionary design and its cameo in the Transformer Movie as 'Skids.'
There were plenty of Transformers special edition attempts that gave youngsters new reasons to go out and buy a Beat or Cruze. The Bumblebee character had stung the Beat customers who got the twin stripes and yellow paint work done in the after-market circuit.
In fact, the American Chevrolet Beat (with a slightly different design) is all set to hit Uncle Sam's land this August and also come with the EV option in the following years.
Here comes the twist in the story. A facelifted Chevrolet Beat was caught testing in India by the chaps at MotorVikatan. The test mule has its front fascia hidden with carefully designed camouflage. We think the camouflage is hiding a new front grille, restyled fog lamps and overall a more aggressive styling.
We also believe this model isn't anywhere even close to the American Chevrolet Beat because the front bumper is very different on the American one.
Looking at the camouflaged test mule, our in house rendering specialist got busy with his tools. SRK has presented his own version of what the India facelifted Beat might look like.
Key highlights of SRK's Chevrolet Beat facelift rendering
Different foglamp surrounds
Hexagonal design grill
A restyled front bumper
GM India is in the process of revamping its entire lineup for India. The Tavera, Cruze and Captiva have already gone under the scalpel. The Chevrolet Aveo, Aveo U-VA and the Spark are either going to be replaced or facelifted very soon. The Optra will be discontinued in September. This means that the only car to remain unchanged in the portfolio is the Beat.
Of course, it makes ample sense to facelift the Beat as it has been on sale since January 2010. A facelift will definitely pump some life in the sales figures. We are interested in seeing whether this refurbishing program is India-specific or applies globally.
If GM India plans to launch the facelifted Beat in India, the real challenge will be to differentiate the Beat from the Sail. The Beat comes across as a modern car that is affordable for masses. The Sail cannot be launched in a price range that is overlapping the Beat. However, the Sail also have to undercut the Swift and i20 because it looks basic and fundamentally was designed to be put function over form.
We will have to wait and see GM India's pricing strategy for the facelifted Beat and Chevrolet Sail.
[Source: MotorVikatan]