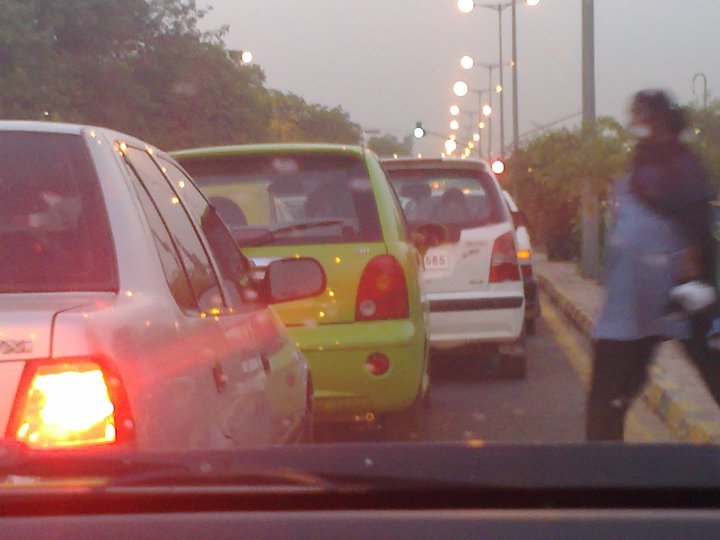 Our reader Abhijit Sharma from Delhi sent us this image of Chery testing the QQ3 in India. Spotted with UP16 registration plates, it was snapped near the Moolchand flyover. The QQ3 is a carbon copy of the Daewoo Matiz/Chevrolet Spark but due to its rock-bottom price, Chery has managed to do fairly well in emerging countries.
In most countries where it is on sale, the QQ3 is the cheapest car or upon introduction was the lowest priced car. It is assembled in China, Russia and Indonesia.
Available with either a 3-cyl 800cc or a 4-cyl 1,000cc gasoline engine, the QQ3' greatest or most attractive feature is its price tag. Recently there were rumors floating around about a  tie-up between Chery and Argentum Motors to roll out compact Chinese cars. Argentum Motors had taken over the Surajpur plant formerly owned by Daewoo which back in the day manufactured Cielo and Matiz models.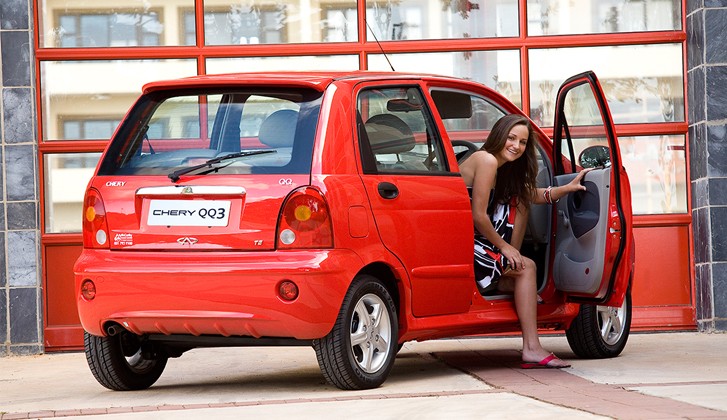 Argentum was interested in contract-type manufacturing and linked to Malaysian car maker Proton' Indian foray as well. The Chery-Matiz-Argentum combine certainly makes for a good case study.
Brushing shoulders with variants of the Tata Nano and Maruti Alto, will the QQ3 piggyback of the Chevrolet Spark' popularity and play the role of its cheaper alternative? After the introduction of the QQ3, for how long will GM India remain silent?