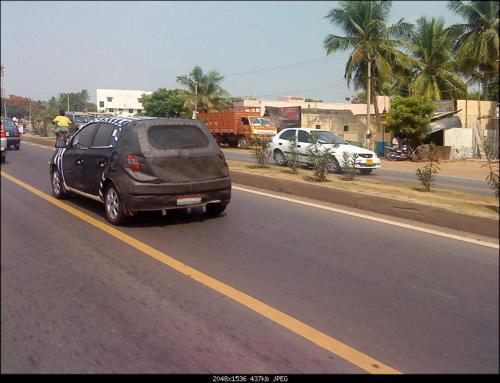 We had just carried a small preview of the yet to be launched Hyundai i20/next Getz and we have just come across some totally cool spy shots. The car is fully finished and is undergoing its final testing somewhere on the highways outside Chennai in South India, where the Hyundai plant is located. You can read the preview we made yesterday here.
The car is striking as already mentioned and has taken design cues from brands around the world. This essentially is Hyundai's typical design and similar to the Sonata and the Genesis which are just a random collection of design cues from other cars. The headlamps are large and bear striking similarities to the ones on the Vauxhall Astra/Corsa. Hide the front grille and you could mistake it for a Vauxhall! The front windshield is huge and very raked flowing into a backward tapered roof. The front is quite similar to the i10 and esp the logo bearing chrome strip.
More info and pics after the break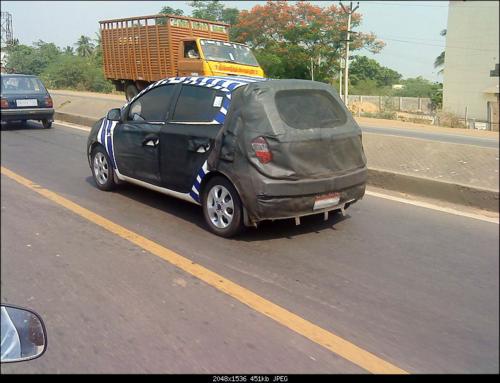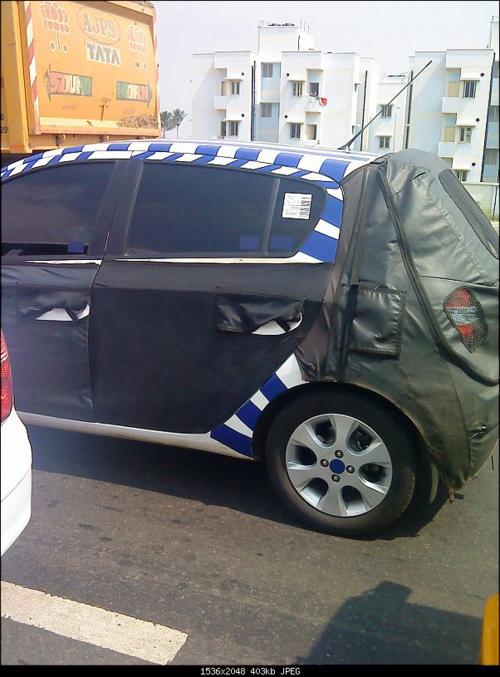 The spy-shots don't give anything away and not much can be inferred apart from the overall shape and the wheelbase which is huge as well. The car is expected to set new standards for space and will almost be Skoda Fabia sized. No information available on the interiors yet but expect beige and lots of clever touches. The present Getz has dull and terribly boring interiors and expect the new one to give the Swift some healthy competition.