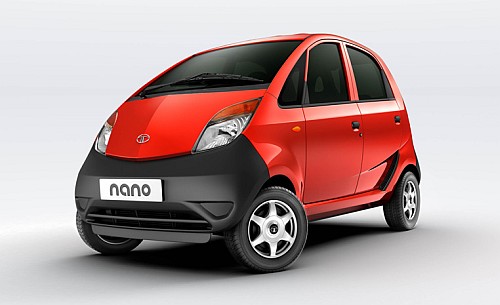 The owner of the Tata Nano which caught fire just after few hours of taking delivery, Satish Sawant has issued a legal notice to Tata Motors demanding a compensation of Rs. 15 lakhs for the mental stress and trauma he and his family had to go through with this fateful accident (incident). The deadline given to Tata Motors to respond was June 8, 2010.
Sathish Sawant's notice to Tata Motors -
If you (Tata Motors) fail to act upon within a period of two weeks from the date of this letter, we will be free to take the appropriate course of action or approach the appropriate authority for the same.
Tata Motors had already refunded to Sathish Sawant the full cost of the Nano LX and the interest amounts for the loan he had taken in response to the latter appeal. Satish Sawant was informed by Tata that the reason for the fire was because the Tata Nano he took delivery was a 'pre-production or demo' Nano.
The deadline has been passed and Tata Motors haven't reacted and issued a statement that all the settlements made have been final. So a dissatisfied Sathish Sawant with the help of his lawyer Archana Sabnis, would be filing a case with the District Consumer Forum at Parel in Mumbai.
Source: Express India