The future safety and emission norms would require the addition of new tech on existing products and one of the leading names in the industry to offer solutions is Bosch's Two-Wheeler & Powersports Business Unit.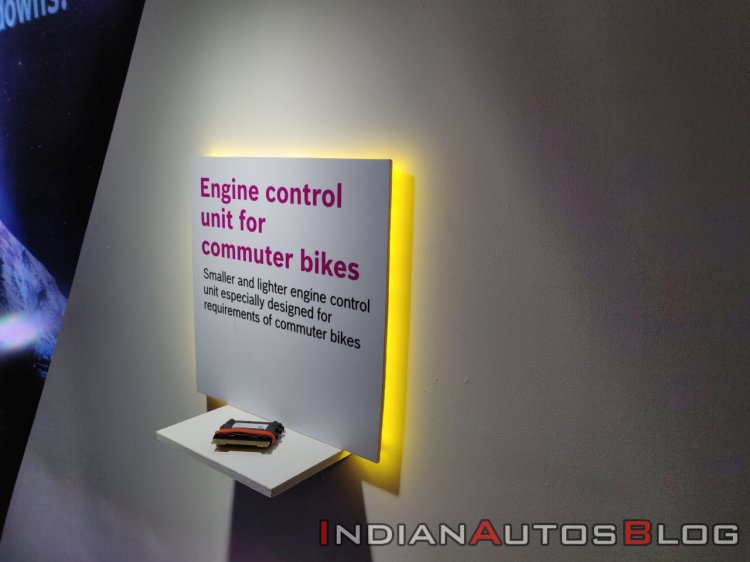 Also read: KTM 250 Duke ABS launched in India at INR 1.94 lakh
On the safety front, Bosch is offering a three-step concept to reduce the number of road accidents. The first step towards the reduced crashes comes in the form of ABS or motorcycle stability control (MSC). As many as 1/3rd of motorcycle accidents with injuries could be avoided with the use of ABS. The second step involves predictive safety and comfort functions with advanced rider assistance systems while the third stage consists of connecting the bike with its environment through motorcycle-to-vehicle communication.
ABS and MSC technologies have been implemented while the company has introduced its first advanced rider assistance systems for motorcycles, comprising adaptive cruise control, forward collision warning, and blind-spot detection. These electronic assistants are claimed to respond faster than people and could prevent one in seven motorcycle accidents. The technology underpinning these systems includes radar sensor, brake system, engine management, and human-machine interface and it would arrive in the market with Ducati and KTM in 2020.
On the emission front, Bosch would offer various components that would bring the pollution levels down to meet new norms. India would introduce Bharat Stage 6 (BS-VI), which is similar to Euro-6 in Europe, and Bosch would offer powertrain solutions with electronic engine management systems for internal combustion bikes as well as integrated electrification systems. The tech would support vehicle manufacturers in India to comply with BS-VI emission standards
Electronic engine management systems have shown a considerable increase in efficiency compared to conventional carburettor systems and can reduce CO2 emissions by up to 16% (depending on the situation).
The commuter motorcycles would benefit from :
Smaller and lighter engine control units designed for commuter bikes
Crankshaft speed sensor
Fuel-supply module
Fuel injector for optimised sprat patterns to achieve efficient combustion
The mechanical throttle body assembly
Throttle position sensor
Canister purge valve
Mini heated lambda sensor detects the switching point at lambda = 1, the so-called stoichiometric point
ABS 10 Light - Smaller and lighter single-channel ABS for small two-wheelers in emerging markets
Wheel-speed sensor
The government of India is also working to build an all-electric fleet by 2030. The launch of a Faster Adoption and Manufacturing of (Hybrid &) Electric Vehicles (FAME) program would go into phase 2 by April 2019. As part of its contribution, Bosch would provide solutions such as an integrated electrification system including the motor, control unit, battery, charger, display, and an app that can power light two-, three- and four-wheel electric vehicles with up to 20kW.
Speaking about the company's contribution towards emission norms compliance, Prabhu Panduranga, Regional President Two-Wheeler & Powersports Business Unit, Bosch India said:
We at Bosch are working towards ensuring a smooth transition to the new emission norms with a tailored product portfolio for the Indian market supporting vehicle manufacturers with local engineering competence - aiming towards realizing the vision of nearly emissions-free mobility.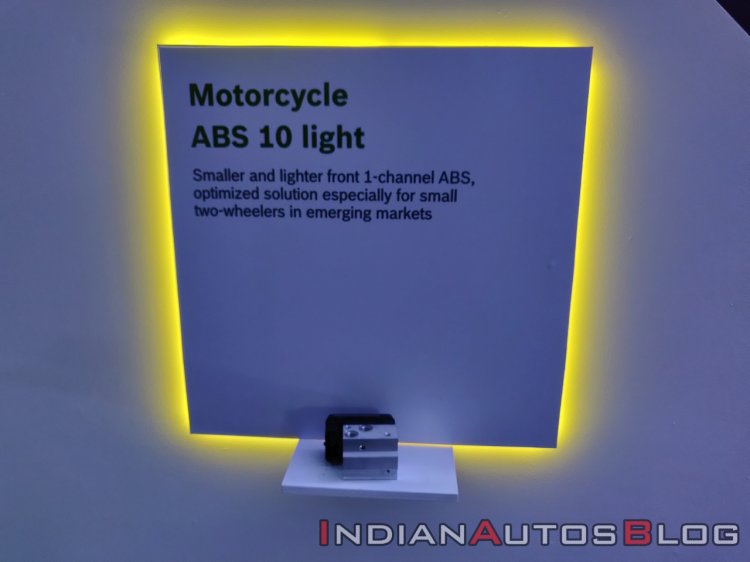 Also read: ABS now available on the entire Royal Enfield Classic 350 range [Video]
Meanwhile, Bosch's Two-Wheeler & Powersports Business Unit is inching closer towards the global target of one billion euros in sales in 2020. The target would be achieved by assistance, powertrain, electrification, and connectivity systems.