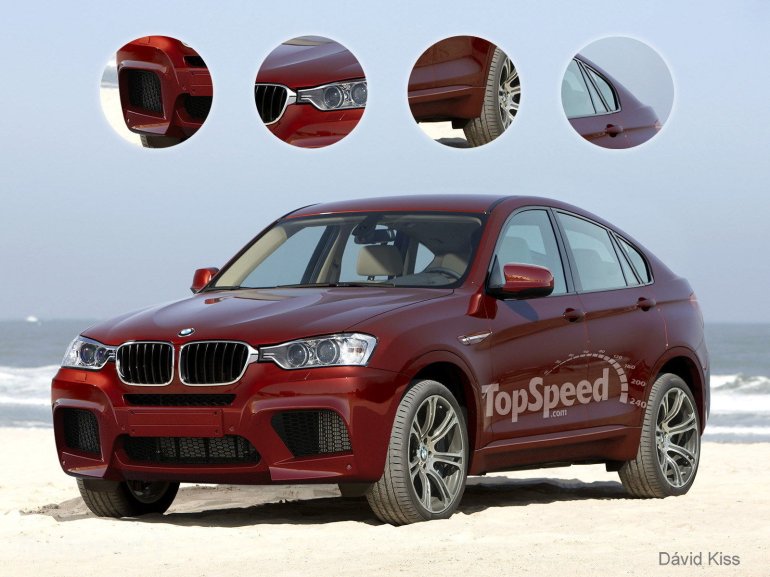 Back in September 2011, BMW confirmed a very niche product - the BMW X4 - for the international markets.
Autoweek  today reports that BMW will present a concept version of the X4 at the 2013 Detroit Auto Show that begins on the 14th of January. Yet another new BMW variant that bows at the Detroit Show next year is the BMW 4 Series Coupe, discussed in a previous article.
Buoyed by the success of the BMW X6, the X4 is essentially a smaller BMW X6 based on the BMW X3's platform. Codenamed F26, the X4 will be a crossover between a coupe and an SUV and will be the entry level SAV (Sports Activity Coupe) for BMW.
The BMW X4 will share the monocoque steel platform, engines and underpinnings with the second-generation X3. However, unlike a the flat roofline of the BMW X3, the BMW X4 will feature a coupe-like roofline.
The BMW X4 will be a very niche product that will target the Land Rover Evoque and Porsche Macan. For a detailed overview of the BMW X4, we suggest you have a look at this comprehensive product deep dive.
BMW's M division will also start working on the BMW X4M for an official debut in 2014. Internally called as 'a BMW M3 on stilts', the X4M will be powered by the same in-line six-cylinder engine that powers the current BMW M3.
The exact power and torque figures are big unknowns but we do know that the firepower will be sent to an M-engineered torque-sensing differential, driving all four wheels via a revised M-DCT transmission.
[Source: Autoweek.com]
[Rendering Courtesy: Topspeed.com]