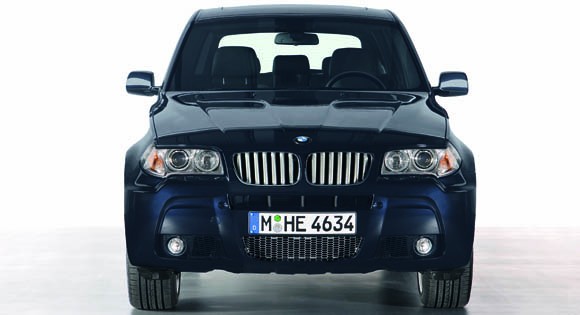 From the month of March 09', BMW showrooms in Spain will have on sale the X3 Sport Limited Edition, for a year. The main difference between this car and the regular counterpart is its comprehensive sports equipment at a marginal increase in price.
BMW X3 Sport Limited Edition features
BMW 'M' sports and aerodynamic package
19 inch alloy wheels
Servotronic steering
Rain sensor
Sports multifunction steering wheel
Assistance depending on speed
Bi-xenon directional headlamps
Six Engine options on the Limited Edition X3
The Limited Edition X3 will be available with six engine variants(both petrol & Diesel), power ranging from 150Bhp to 286Bhp. The price of this car has not been announced yet, but is bound to depend on the engine chosen.
BMW X3 Sport Limited Edition Image Gallery
Source: es.autoblog.com