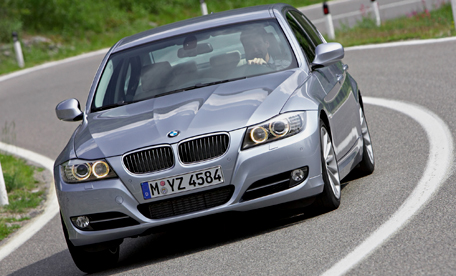 After reaching a record mark of 100% growth for the year 2008 in India, the immediate step for the German car maker is capturing the luxury segment market and they have big plans to become No.1 in this segment.
In order to make this happen BMW has open up this year's roster with latest edition of BMW 7-series, 3-series and SUV's X6 and X3 during the course of the year.  The 7-series is to be priced at Rs.93.3 lakh, while the BMW X6 will get a choice of 3-litre petrol and a 5-litre diesel engine, which is likely to be priced around Rs. 65-70 lakh.
BMW India president, Peter Kronschnabl said in a statement that they will be outsourcing auto components from India. He further added that it will also increase its sales network during the year by expanding its dealership to cities such as Surat, Jaipur, Ludhiana and Coimbatore, taking the total count to 16 countrywide.