Just days after the BMW M8 Coupe, the BMW M8 Convertible has been spied in India for the first time. The 2-door BMW 8 Series offerings, the Coupe and the Convertible, will likely be launched in only the high-performance M variant in India.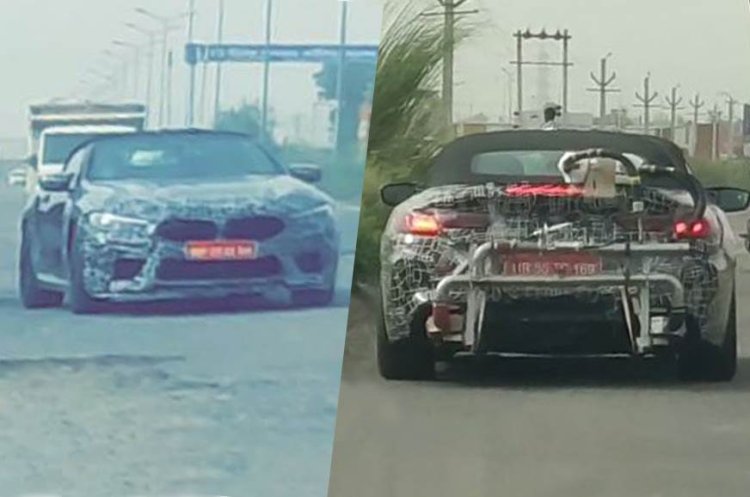 The design of the bumpers of the test mule seen here clearly confirm that we are looking at the wild BMW M8 Convertible and not the regular BMW 8 Series Convertible.
The BMW M8 Convertible (just like the BMW M8 Coupe) sports a high-revving 4.4-litre twin-turbo V8 petrol engine which delivers ground shattering 441 kW/600 PS of maximum power and 750 Nm of peak torque. This engine comes paired with an 8-speed automatic transmission and an all-wheel drive system. A 0-100 km/h sprint takes just 3.3 seconds, while the top speed is electronically restricted to 250 km/h. An optional M Driver's package allows a higher top speed of 305 km/h.
There is even a more powerful model of the M8 Convertible, the 'Competition' model, in which the 4.4L engine develops 625 PS and 750 Nm of torque. It also gets the same standard 8-speed automatic transmission. Thanks to the higher power and other performance components, the 'Competition' model is capable of completing the 0-100 km/h sprint in 3.2 seconds which is 0.1 seconds faster than the M8 Convertible.
The M8 benefits from a sportier exhaust system, firmer suspension setup, unique "Track" drive mode and unique wheels as well. It gets standard M compound brakes, while M carbon-ceramic can be opted optionally.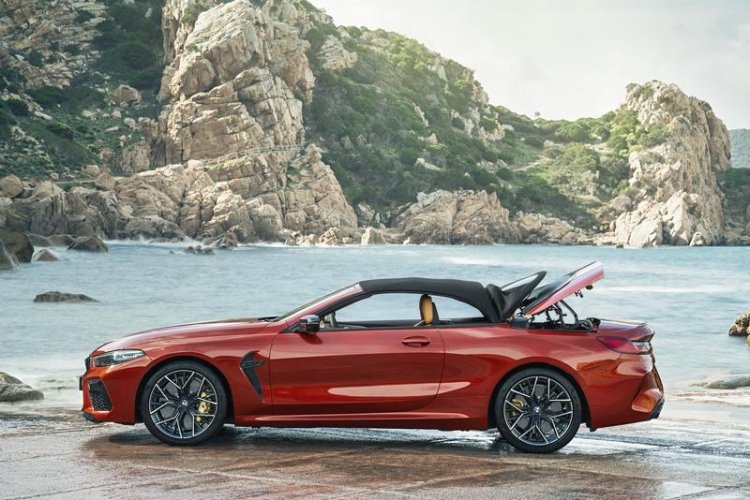 Also Read: Third-gen BMW X6 spied in India for the first time
It goes without saying that the BMW M8 models will be launched in India as a CBU import. Also, the company will now benefit the government's new policy of 2,500 vehicles import per year without needing to homologate them in the country.
Expect the BMW M8 to be launched in India in early 2020.
[Source: Facebook]