According to a report on Bimmer Post, BMW has green-lighted the production of the i8 Coupe, and you can expect to see the topless hybrid supercar enter production in late 2015. BMW designers have also shown a production-ready model to their bosses (which is reportedly in a Solar Orange color), a rendering of which you see below.
While the bulk of the design will be carried over from the i8 Spyder Concept, productionized elements such as the wheels, wing mirrors, door panels and lights, will be taken from the i8 Coupe.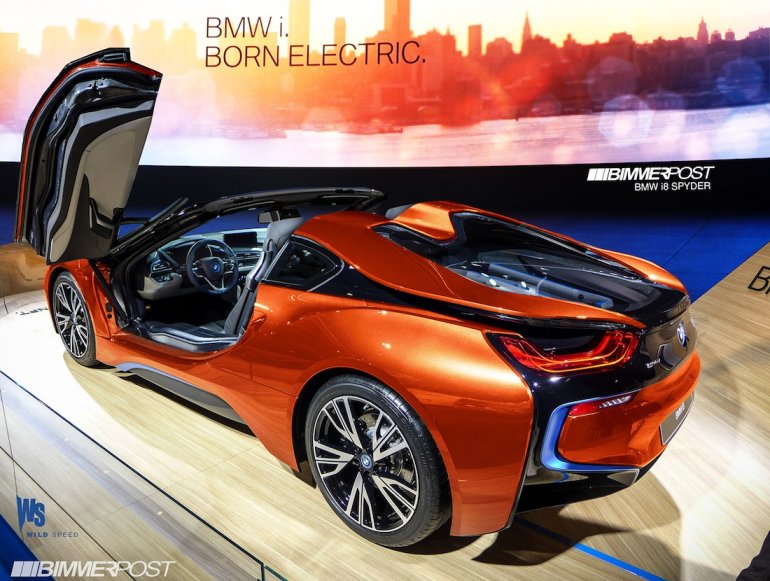 The i8 Spyder will share its underpinnings with the i8 coupe which is yet to go on sale. Power will come from a three-cylinder TwinPower Turbo 1.5-liter engine, producing 231 hp and 320 Nm of torque. This will be coupled to an electric motor capable of 131 hp and 250 Nm of torque. While the motor drives the rear wheels, the engine powers the front wheels. Put together, the i8 will produce 362 hp and 570 Nm of torque.
This enables an acceleration time from 0-100 km/h in 4.5 seconds, while the top-speed is limited to 250 km/h. BMW claims the i8 will do 40 km/l with CO2 emissions not exceeding 59 g/km.
Though the i8 is yet to go on sale, BMW has sold out the first year production.