The next-gen BMW 3 Series is in the global testing phase ahead of its official debut this year. Plenty of test mules have shown up on European roads until now, but recently, a unit was spotted in China, by Weibo user BMWsky BMW Club.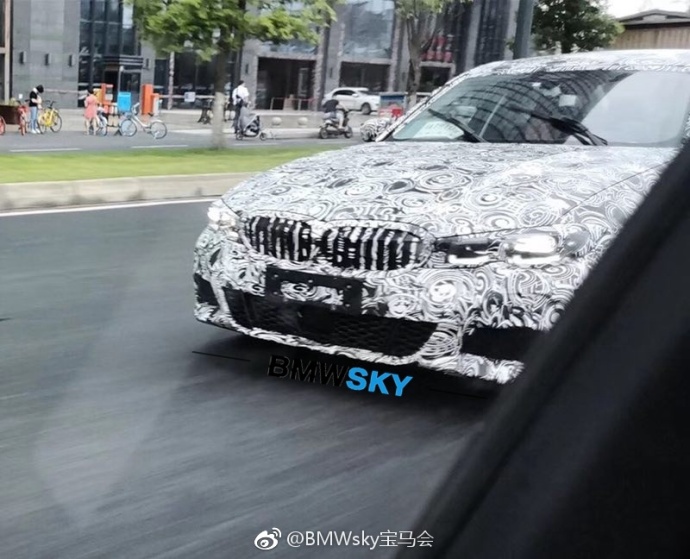 Like other longstanding Bimmers, the 3 Series has taken baby steps to reach the design it has today. Its seventh generation model (codename: BMW G20) will also feature an evolutionary design updated with latest signature cues from family models. Consider the gently swept back kidney grille for instance, which is now a connected piece like in the 2018 BMW 8 Series, or the BMW 5 Series-inspired headlamps. There's a hint of the all-new BMW 8 Series in those slimmer, L-shaped LED tail lights that extend well into the flanks.
The 'Neue 3er' would have an entirely redesigned interior with the centre console still angled towards the driver and the latest gizmos BMW has available for mass production. New generation head-up display, 12.3-inch fully-digital instrument cluster, gearshift lever with glass application, infotainment system running on the latest BMW OS 7.0 and more should form some of the central interior features of the 2019 BMW 3 Series.
The next-gen BMW 3 Series will ride on the CLAR rear-wheel-drive platform and weigh up to 50 kg lesser than its predecessor. It will likely come with a variety of turbocharged engines, including 1.5-litre three-cylinder petrol and diesel, 2.0-litre four-cylinder petrol and diesel and 3.0-litre petrol and diesel units. Reports suggest that BMW will offer engine options with up to 360 bhp on tap.
Interestingly, the all-new BMW 3 Series will have not one but two plug-in hybrid variants, and even a pure electric version called the 'BMW i4'. The first plug-in hybrid variant will likely feature the MINI Countryman plug-in hybrid's powertrain that combines a 1.5-litre three-cylinder petrol engine with an electric motor. The second plug-in hybrid variant will likely use a 2.0-litre four-cylinder petrol engine with an electric motor. Both options will support BMW Wireless Charging, which debuted in the BMW 530e iPerformance this May. The BMW i4 will arrive as the production version of the BMW Vision Dynamics concept from IAA 2017 in 2020 and offer a range of 340-435 miles (547-700 km).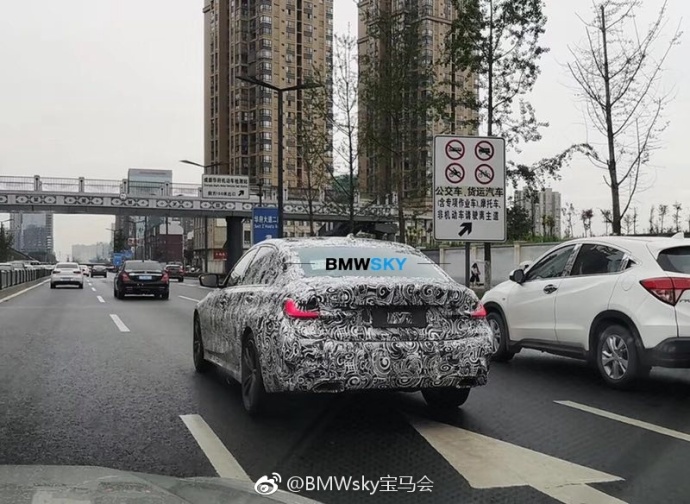 Also See: 2019 BMW X1 (facelift) spotted for the first time
The 2019 BMW 3 Series will likely make its public debut at the 2018 Paris Motor Show in October. In Europe, sales should commence towards the year-end. India may have to wait around a year until BMW conducts local testing and prepares for local assembly.
[Image Source: Weibo.com]