Akrapovic has been making performance exhausts for motorcycles for more than 25 years now.
The BMW G310R gains two new exhaust options from the house of Akrapovic. Available in Racing Line (SS) and Racing Line (Carbon), these systems do not just promise great sound but also increased power and torque.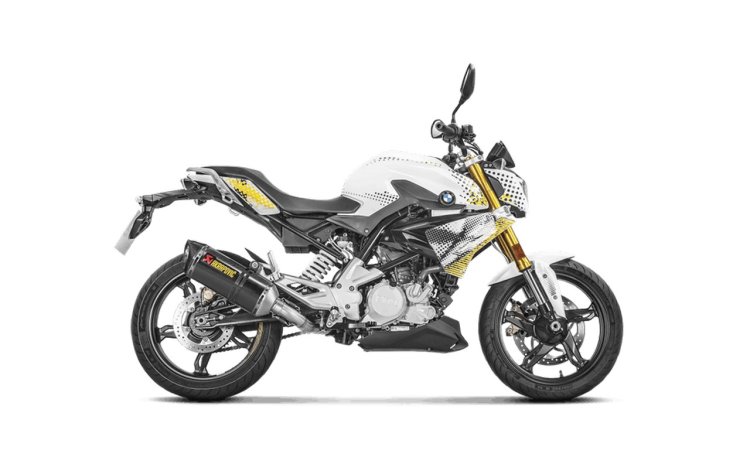 In stock form the BMW G310R's single cylinder mill is capable of producing 34 hp of maximum power at 9,500 rpm and 28 Nm of peak torque at 7,500 rpm. The Racing Line (SS) promises 1.61 hp of extra power and 2.4 Nm of extra torque at 4,900 rpm. It uses stainless steel for the muffler outer sleeve, with a stainless-steel header and carbon fibre endcap. It even reduces the overall weight of the bike by 3.3 kg. A stock BMW G310R weighs 158.5 kg.
The two Racing Line exhaust systems are EC/ECE type approved. The Racing Line (SS) version is fully compliant with Euro 4 regulations while the Racing Line (Carbon) system is aimed at markets where meeting Euro 4 is not necessary. The former has a pre-muffler and a catalytic converter in the muffler to conform with regulations.
Akrapovic has given the BMW G310R's 313 cc powerplant a more sophisticated and colourful sound that aligns perfectly with the bike's sporty image. The Racing Line (Carbon) version takes a further step on the sound spectrum, with a more aggressive tone that further livens the riding experience. It not just reduces the weight of the bike by 4.6 kg, but also increases the power by 2.41 hp and torque by 2.7 Nm.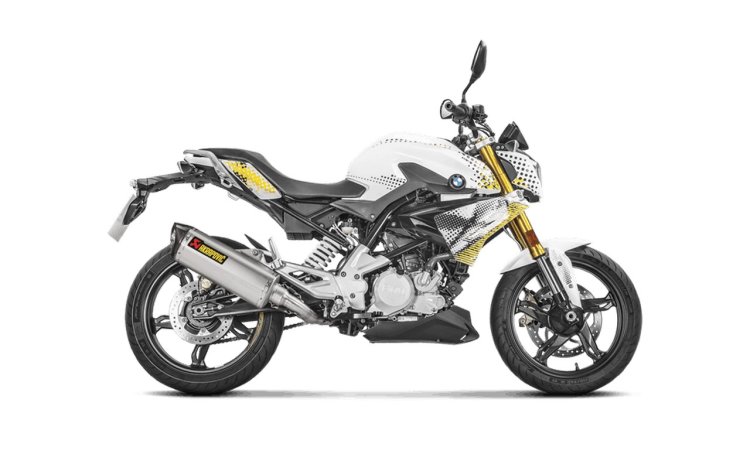 The BMW G 310R is expected to be launched in India by March-April 2017.