The BMW Concept Link is a zero-emission connected scooter.
BMW Motorrad has showcased the BMW Concept Link at the 2017 Concorso d'Eleganza Villa d'Este. BMW claims that the scooter is not based on today's concepts, but rather meets the basic functionality needs, the technical architecture and the digital reality of today's users.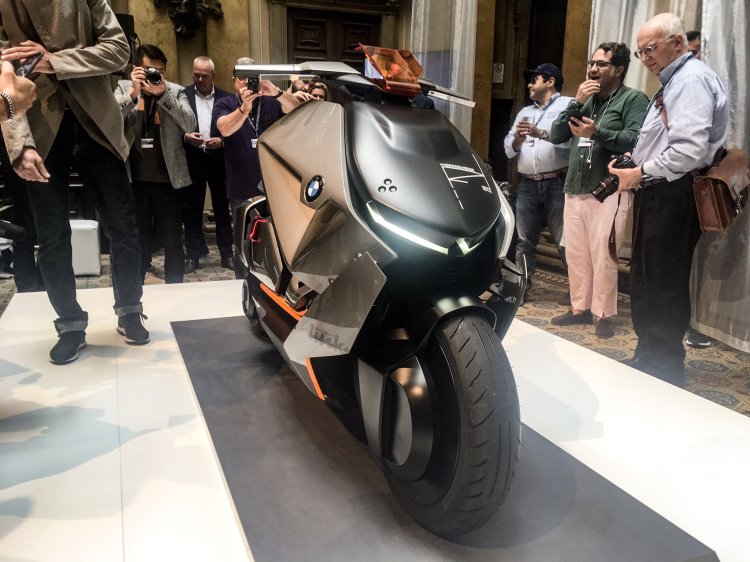 The BMW Concept Link is powered by an electric motor which draws its power from large flat energy packs stored in the underfloor of the scooter and the compact drive on the rear wheel. It gets a low-slung, stretched body while the flat seat combined with the diagonally rising front section creates a modern yet distinctive silhouette.
Also Read: BMW G310R spied in India, local launch still not confirmed
The electric scooter promises fast acceleration and easy handling. It even boasts of a reverse gear for easy parking. The seat bench of the BMW Concept Link can be adjusted lengthwise and underneath it is a luggage compartment to store knick knacks.
Also Read: BMW Motorrad officially commences operations in India
Connected digital with analogue, the BMW Concept Link acts as a motorcycle as well as a communication device. It can connect to the rider's calendar apps and chalk out the fastest and the most scenic route to the desired location. A heads-up display which transmits the speed, navigation and battery status on the windscreen, while a secondary touch screen display allows control over the infotainment system.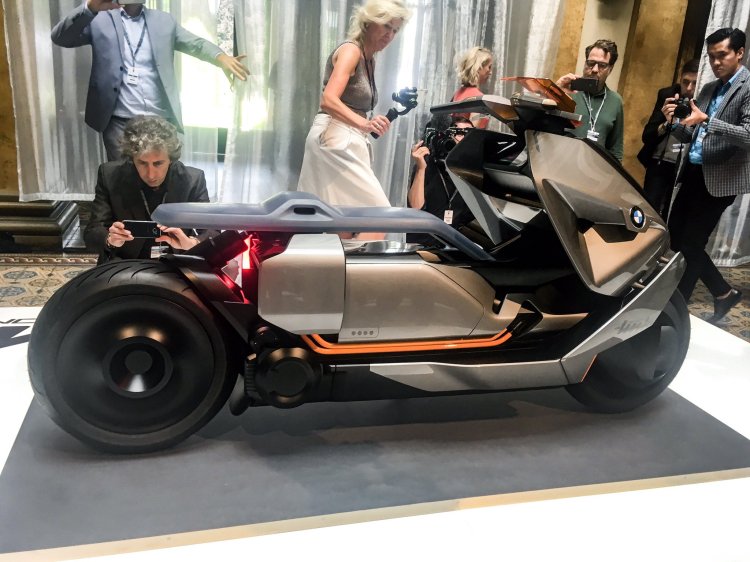 The BMW Concept Link scooter is far from being a production model and no details have been revealed about its launch plans, if at all.
[Image Source: MCN]