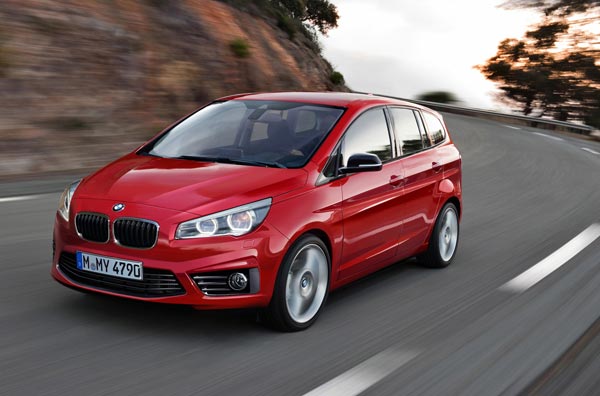 At IAB, we are quite excited about BMW's first ever front wheeled drive product.
At the Paris Motor Show that opens doors during the last week of this month, BMW will reveal the concept avatar of the FWD product line. Expected to be called as the Compact Active Tourer, it is essentially a sporty van.
When it heads to production, it will be sold as the BMW 1 Series GT.
AutoBild presents us yet another rendering of the Sportsvan which is less than one month away from its official unveiling.
Being BMW, the front fascia is very aggressive almost like a bald eagle ready to nose dive on its prey. It will be based on a derivative of the Mini Cooper's FWD Platform. The new platform is lighter and bigger than the MINI's platform and is reported to underpin the next generation BMW X1 due in 2015.
The Sportsvan will be equipped with BMW's new family of engines called the 'baby-six' because they share their components with BMW's classic 3.0-liter straight six petrol unit.
The BMW 1 Series GT will be powered by a 1.5L twin-turbocharged engine with 180 hp. It will offer awesome gadgetry such as iDrive system with 8.2 inch display, numerous assistance systems and ConnectedDrive. The BMW 1 Series GT is slated to meet a production line in 2014.
Considering BMW India has already tried the Mini brand of vehicles with moderate success, we think that these new FWD products will find appreciation in India as well.
[Source: Autobild.de]