BMW is working on an all new MPV that can seat seven people. If that was breaking news to you, guess what.. The all new BMW Active Tourer XL (as we shall call it now) will be based on the BMW 1 Series which is expected to greet Indian customers by the end of this year.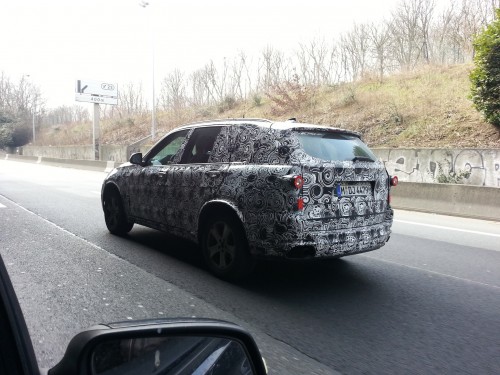 This camouflaged test mule was spotted by Auto Plus reader Par Éric somewhere in France. As you can see by the generous proportions, this BMW will have seating for seven adults. Not only that, the Active Tourer XL will borrow a lot of styling cues from the Concept Active Tourer that was unveiled in the 2012 Paris Motor Show.
When the Active Tourer XL goes into production, BMW would have once again entered an all new segment where it's competitors do not have any products (The first time was with the BMW X6). While Mercedes makes the R Class, which is also a seven seater MPV, it is priced way beyond what the Active Tourer XL would cost.
But, can the Active Tourer XL accommodate three rows of seats? The Active Tourer concept measured about 4.3 meters in length. It is reported that the Active Tourer XL adds a substantial amount of length to it to measure 4.5 - 4.6 meters long.
When the Active Tourer/Active Tourer XL go on sale, expect the 1.5-liter three cylinder all new engine to power them. The engine will be turbocharged to offer the best combination of power and economy.
[Image credits - Autoplus.fr]