The BMW 5 Series LCI (Life Cylcle Impulse) or in simple words the 5 Series facelift is BMW's answer to the recently refreshed Mercedes E Class.
The updated Beemer was expected to be in attendance at the Geneva Motor Show earlier this month but BMW reserved it for a later stage. Now the Chinese media has managed to catch mildly disguised test mules of the executive luxury sedan.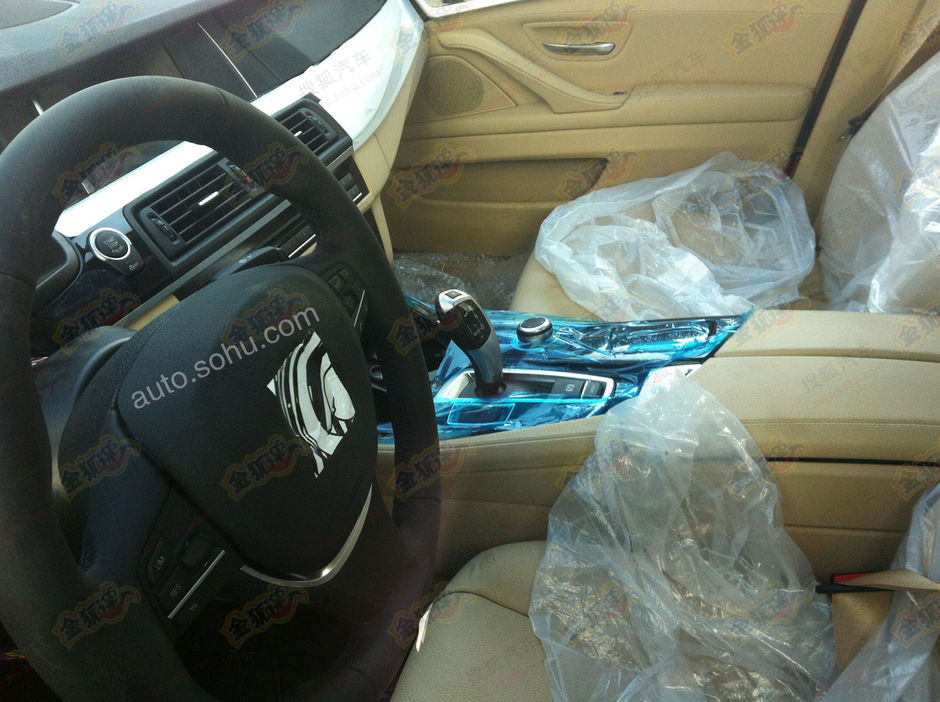 The facelifted car gets a slightly revised front fascia which includes a tweaked kidney grill and new head lamp elements which are closer to that of the 3 series. The front bumper is also restyled and is endowed with new fog lamps and fog lamp enclosures.
Our ardent reader and BMW expert Mr. Benedict has it all figured out for us. Here is what he gathers from his knowledge:
Front air dam seems to stick out at the sides
Rear is the ditto the same as the current model
Inside the iDrive screen looks like it's carried over from the 6 series but lower variants could retain the current version
The kidney grill has those slats in 3D now. Before they were just straight lines
The number of chrome slats on the grill could be 11 or 12
[The front and rear fascias of pre-facelifted model. (The silver car is the Chinese spec long wheelbase version)]
The stuff under the hood is expected to continue the way it is in the current car. The Chinese version would continue to get 2.5 litre and 3.0 litre petrol engines. The later has more number of takers in the Chinese market.
The facelifted BMW 5 Series will be having the Mercedes E Class firmly on its sight. The saloon could make its public debut at the upcoming Shanghai Motor Show on April 20th.
[Source: Auto.sohu.com]