BMW 3 Series Coupé test mules, to be christened as the 4 Series, codenamed 'F32' were caught off-guard! This is the first time BMW has decided to split the 3 Series platform into two distinct badges. It is expected to target the A5/S5 coupé/convertibles and the critically acclaimed RS5 coupé from Audi's stable.
[can't see the video? Head over to the Youtube page for direct viewing]
So, why call it 4 and not 3 Series Coupé as before?
Coupé form factor can allow BMW to craft a more aggressive styling (massive alloys and the raked B-pillar visible among the styling bits) and to position it at a higher price point. This even-odd strategy has worked well with the 6 Series which is on the same platform as the 5 Series.
So, think of this as the baby 6. The German pony car!
As for the engine line-up, expect it to be similar to the 3 Series sedan with the most powerful version being the 335i N55 306 HP engine. But don't expect more variants up the power ladder as BMW loves its M3 brand, probably more than we do.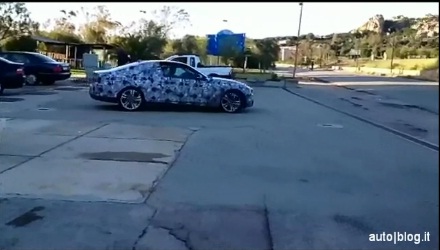 If priced in the 30-55L rupee bracket, the 4 could be a good alternative to the folks who want something sporty like 370Z, Evo-X, Boxster, TT, and also the Cayman, SLK, CL and CLS Classes and not to mention the existing 3 Series Convertible, already on sale in India.
It will be slightly longer than the sedan and will feature a more aggressive front end. Interiors are expected to be a tweaked version of the new 3 Series. The BMW 4 Series Coupé is expected to debut at the 2012 Paris Motor Show in September and will go on sale in the middle of next year. A convertible will follow suit.
[Spy video from AutoBlog.it]