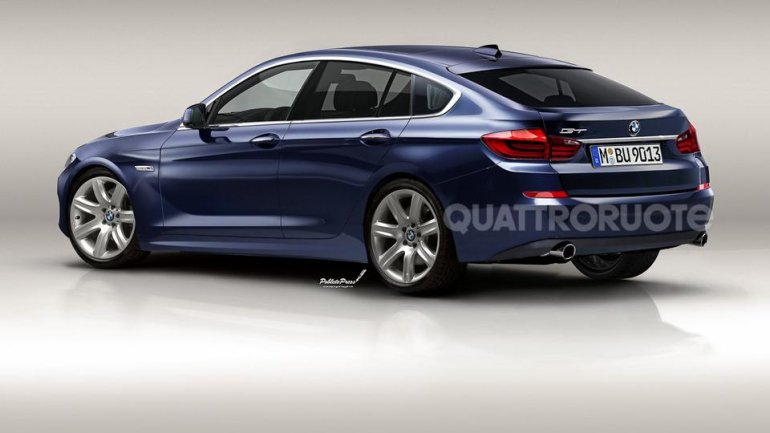 BMW testers were seen driving the wheels off the F30-based 3 Series GT at Germany's Nurburgring test track.
The car's chassis was recently revealed by GermanCarForum sitting on an assembly line, which confirmed that the start of production of this crossover-like wagon is around the corner.
The 3er GT is inspired by the 5 Series GT and is another way of presenting a 3 Series. The car is expected in March 2013 and Italian auto publication Quattroruote has rendered it based on the what's available through spyshots. As we noted before, the rear of the GT is central to this idea as the front and three quarters should mostly resemble the 3 Series.
The sloping roof, tiny quarter glass and spoiler are the elements that differentiate it from the sedan. The quarter glass panel behind the C-Pillar reveals that the 3 Series GT would be a mix of the Grand Tourer and Shooting Brake styles.
The powertrain options can be carried over from the 3 Series line and mated to an 8-speed automatic gearbox. The xDrive all-wheel drive technology, in higher variants, could be an option.
BMW has several launches up its sleeve to create new segments on top of participating in new segments. Later this year, we will see an interesting new concept in the form of a front-wheel drive sports van. Speculation is rife that coupe and convertible versions of 3 Series will arrive by 2014, and report to work as 4 Series variants.
[Source: Quattroruote.it]