Looking ahead, the UKL front wheel drive platform is BMW's trump card for supremacy in volumes and profitability. The UKL could be the compact luxury car segment's next big thing.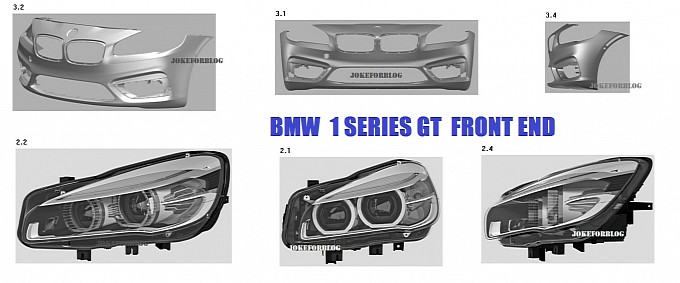 Mercedes has started off very strongly with their front wheel drive compact car, the A Class and there is much more to come from the MFA architecture. So it is imperative for BMW to react by bringing similarly spec'ed front wheel drive cars to not see the lead slip away and that is where the BMW UKL platform comes into picture.
[The production model is along the lines of the concept BMW brought to the Paris Show last year, shown above]
The BMW Concept Active Tourer which was showcased at the Paris Motor Show last September previewed the Mercedes B Class slayer which is likely to be named as the 1 Series GT. Here are some interesting CAD diagram leaks which show us the design of the production version implying that the vehicle is inching closer to reality.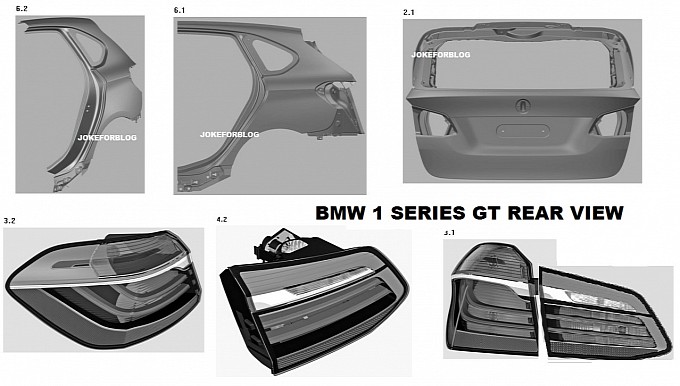 From the leaked pics, we can say that the design of the production version is more or less similar to that of the concept. The front bumper is a toned down version of the concept's bumpers. The rear of the car also stands very close to the concept except for the hatch door which appears less sculpted.
The 1 Series GT is expected to be featuring LED headlamps along with an optional side camera. There are no further details about the car available immediately.
With the German big three gearing themselves for an intense battle for supremacy in every market segment they are present in, volume products at the lower end of the spectrum like the 1 Series GT would be of great significance.
[Source: Jokeforblog.blogsport.ro via Autoevolution.com]