Will be based on the front-wheel-drive UKL platform.
It's not surprising that BMW is plotting a rival to the Mercedes CLA and Audi A3 compact sedans, given the popularity of the two front-wheel-drive German sedans in various markets. Seen here is a prototype of a sub-3-series sedan that could be sold as another body-style of the 1 Series, testing in Europe by Carpassion reader Walter.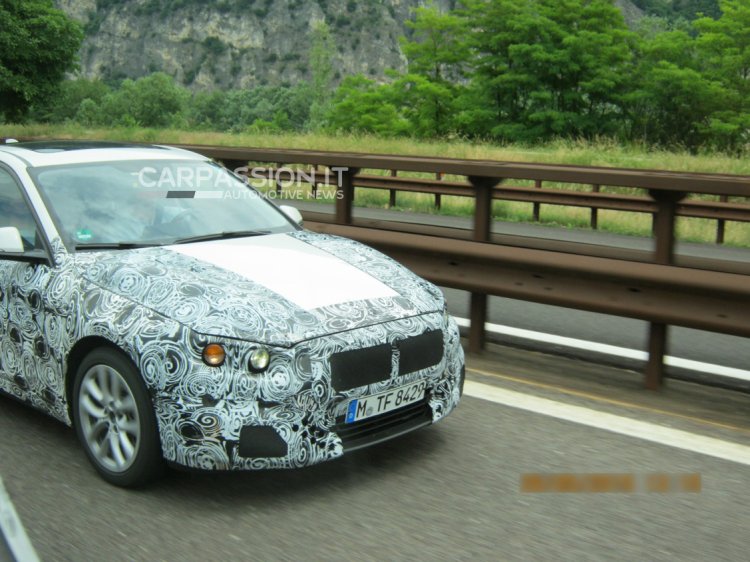 The entry level sedan will be based on the front-wheel-drive UKL platform, essentially making it the first FWD sedan from the Bavarian company. Although the test mule is heavily camouflaged, expect the new 1-Series sedan to borrow design cues from the facelifted 1-Series hatchback and 2-Series Active Tourer. The design proportions are unmistakably BMW, while the dimensions are reportedly "quite a bit shorter than the 3-Series".
Although the interior shots aren't as clear as day, it does reveal a design that is similar to the 2-Series Active Tourer, as seen in the free-standing iDrive infotainment display and dashboard design that swoops towards the center console. Top derivatives could feature a Head Up Display and a larger infotainment screen with Navigation Plus.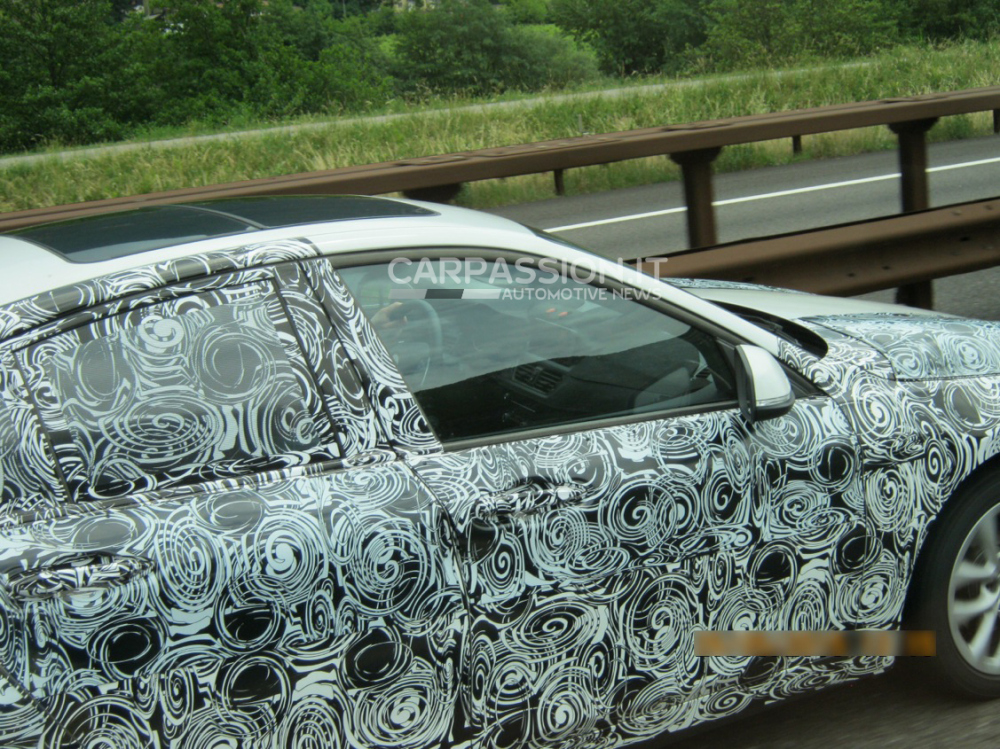 The engine lineup will be borrowed from the 2-Series (the other UKL-based BMW). So expect an entry level 1.5-liter turbocharged three cylinder petrol engine which, in the 2-Series Active Tourer, produces 136 hp engine and 220 Nm of torque.
The top-spec model could be a "125i" (speculation) that is powered by a 2.0-liter 4 cylinder unit producing 231 hp. For markets like India where demand does not favour petrol engines, BMW can offer the 2.0-liter diesel engine, available in power outputs between 150-231 hp.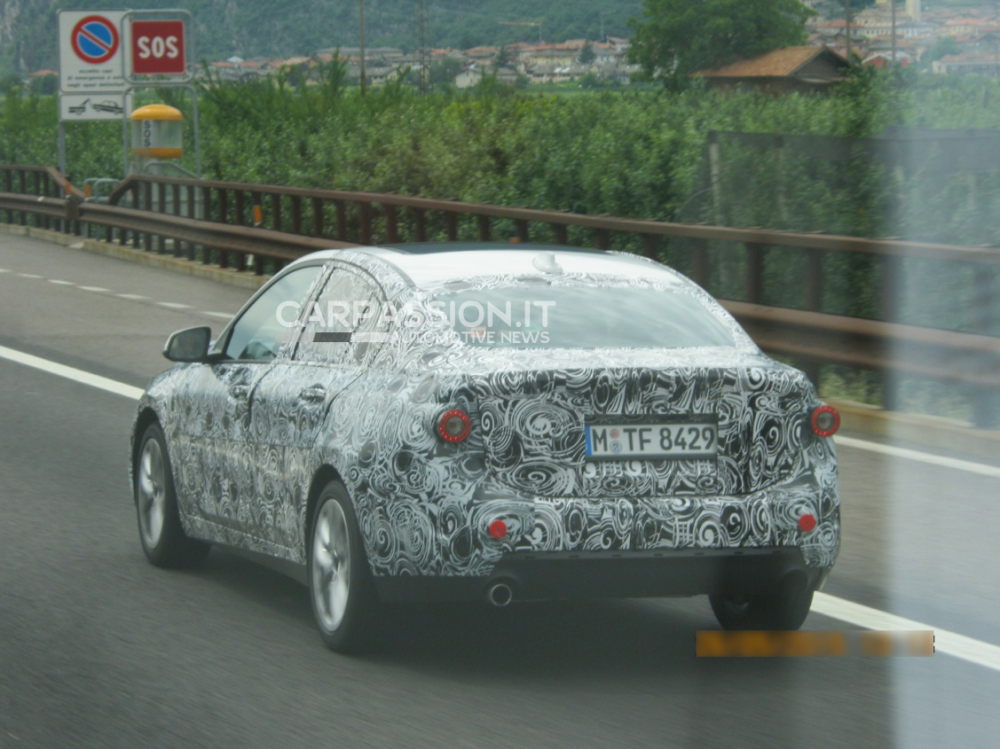 Also Read: India-bound 2016 BMW 7 Series teased, unveiling on June 10
At the moment, there is no proper timeframe of debut or launch of the 1-Series compact sedan. Reports suggest that it could be launched in the second half of 2016, as a 2017 model. BMW India is absent in this segment which has both Mercedes and Audi generating considerable bookings and first-time customers from.
[Source: Car Passion]