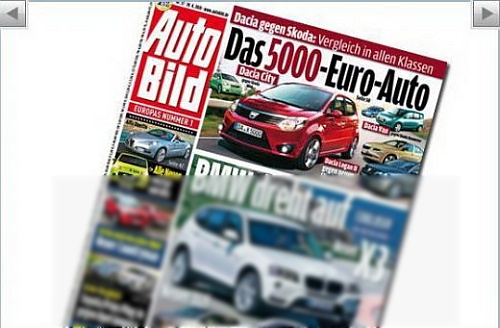 The Bajaj-Renault ULC planned for India in the next couple of years, could be branded as Dacia for certain European markets, a Swedish website suggests.
The Swedish website "vi bilagare" reports the Dacia ULC will be a direct competitor for the Tata Nano and will head to Europe in 2013. The European Dacia ULC could cost under 5,000 Euros. For less than 5,000 Euros, features such as electric windows, cd player and power locks won't feature on the vehicle.
Interestingly, Dacia is also working on another small car dubbed by the European media as "Dacia City." This is an urban runabout, measuring 3.5 metres and uses the Nissan Micra's 1.2-liter petrol engine. It will have four seats and four doors, and many of the Logan's components will be used in building this automobile.
We don't look for a connection between the ULC and City, but Renault could re-brand Dacia products for India. This activity could start with Duster and many future Dacia vehicles can be bought in India as Renaults. Would the Dacia city, with familiar Logan underpinnings, be built in India in the future?
Image Credit- Sport Romania