The Bajaj RE60 continues to test on Indian roads. Unveiled at the 2012 Auto Expo in January last year, the quadricycle sparked a row of controversies and is yet to launch.
These images of the RE60 testing in Aurangabad were snapped by Indian Autos Blog reader, Mr. Abhishek Joshi. There appears to be a different set of alloy wheels on this test mule, compared to the versions that Bajaj has showcased in the past.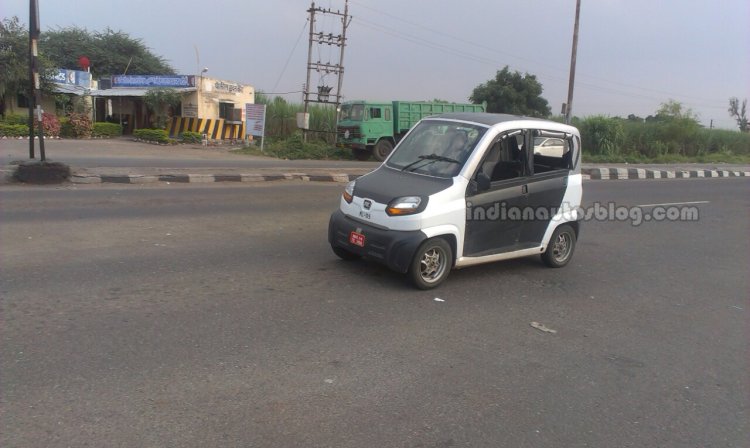 The RE60 is powered by a 200cc DTS-i engine, though Bajaj is yet to announce the power and torque outputs. Bajaj says that the quadricycle weighs 450kg and has a fuel efficiency of 35+ km/l. The top-speed is rated at 70km/h while the carbon dioxide emissions are rated at 60g/km.
As per our last update, quadricycles would be required to carry a 'Q' symbol on the front (unclear whether it would be required at the rear as well) and they will be restricted to commercial use only such as carrying goods and people on 'non-highway' stretches of cities and villages.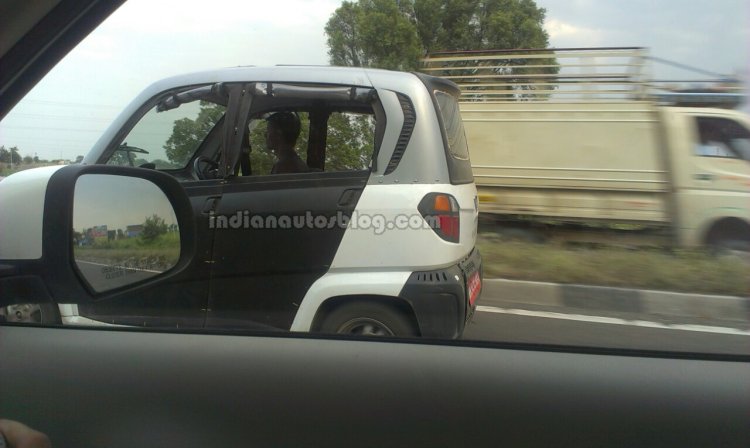 The passenger carrying quadricycle will be required to accommodate four passengers including the driver, while the goods carrying quadricycle can only carry a maximum payload of 550kg, apart from two passengers including the driver.
In its report, the Government has prohibited the usage of flexible materials such as resin, cloth and plastic for building the body of the quadricycle.
As of now, it remains unclear as to when the RE60 will launch.
Bajaj RE60 Image Gallery